Welcome to Louth Nature Trust
Biodiversity is a widely used word these days. On the face of it, it means diverse life, or maybe just lots of different species together in one place. But it is really a reflection of the genetic diversity of species and their interaction with one another and with the environment. The highest biodiversity is achieved in places where species have been living together for a long time. This is because over time species evolve together. This massively increases the biological productivity of systems because these close interactions that develop over millennia are extremely efficient. It also drives speciation processes as species become more and more specialised, increasing species richness and abundance in these systems, and is the reason why native species are so important
Globally the most diverse systems are in tropical rain forests, or coral reefs.
In county Louth the most biodiverse systems are to be found in Louth's several estuaries: the Boyne, the Dee and Glyde, the Fane and the Castletown and Flurry. Also notable for biodiversity is Carlingford Lough, and in particular its tidal rapids and shore in places. Ardee bog, despite its past exploitation for turf, still supports significant biodiversity. Over the years I have searched of ancient Oakland habitats in Louth but so far only a few patches in Ravensdale and perhaps north of Omeath, and maybe at Dunaney Point.
The whole of the Louth shore represents good biodiversity areas, some better than others.
Away from the coast, the other main source of biodiversity are in its wetlands, most of which have been surveyed. Notable are the rivers, the three small loughs, Drumcah, Toprass and Cortial Loughs. Several wetland areas in the Cooley mountains are high biodiversity, especially around Corakitt, the White bog and a few other patches. Though not huge biodiversity, the Cooley mountains and Clogherhead represent relatively unspoilt habitats supporting specialist species. Similarly several dune systems represent great examples of succession ecology, especially between the Baltray and Clogherhead. There are also several other small bogs, fens, marshes and ponds scattered around the county which are of good local interest, and a few of national or international importance.
But biodiversity is under constant threat, mostly from human impacts, from development, farming, industrial activity, transport and all the rest. Global warming has increased the pressure, contributing further to the habitat loss which is the main driver of biodiversity loss.
The Louth Nature Trust supports a halt to biodiversity loss through the restoration a protection of natural habitats.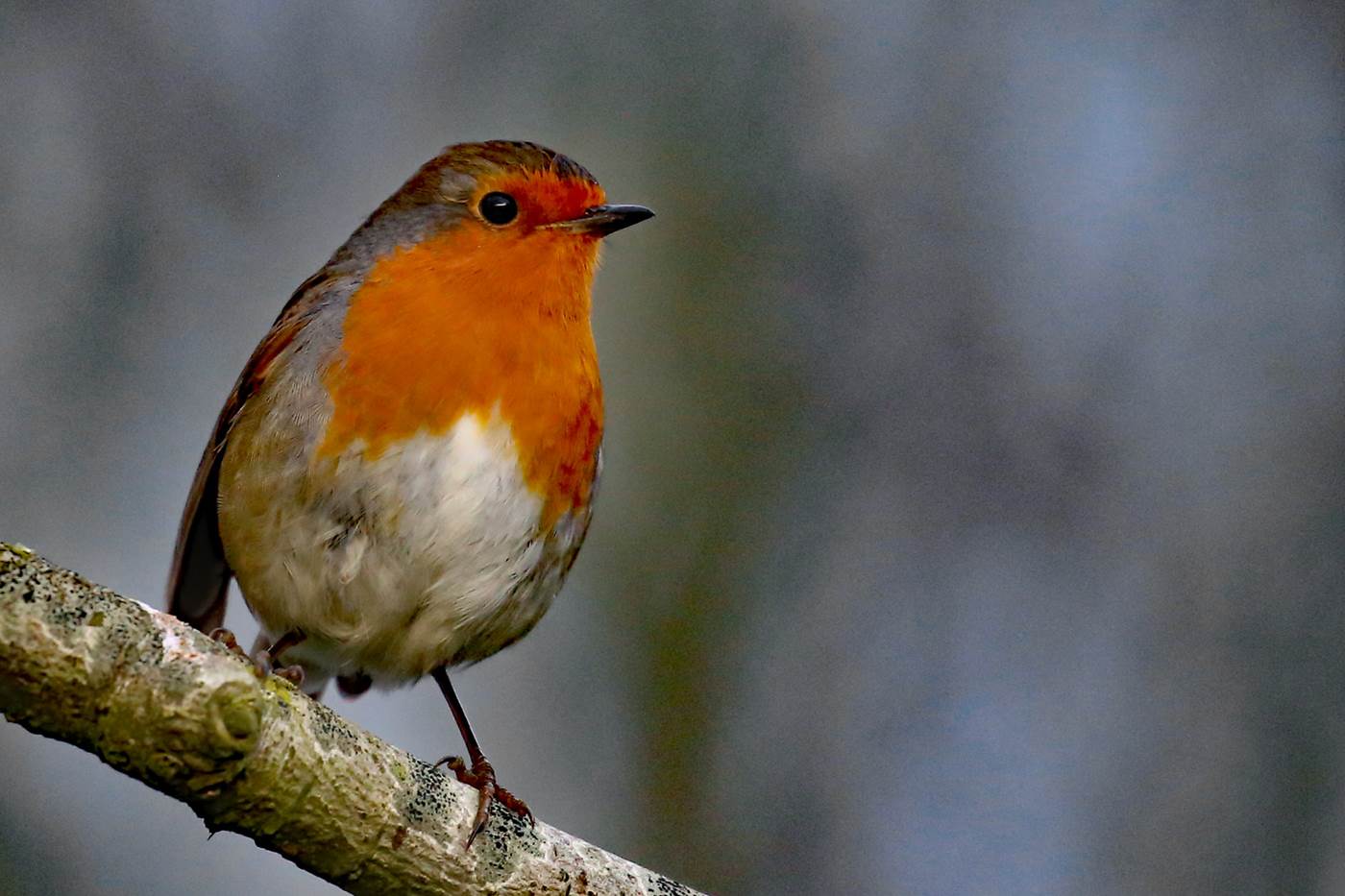 15/11/2022
Funding opportunities
Community Water Development Fund 2023
The Department of Housing, Local Government, and Heritage funds LAWPRO to provide the Community Water Development Fund which will be launched for another year at the Community Caring for Water Conference 2022. This fund supports community groups to enhance the quality of local streams, rivers, lakes, and coastal areas and has been in place since 2017, with growing interest year on year. Check out this Guide for Community Groups working with water, biodiversity and climate for inspiration.
Further information: Funding - Local Authority Water Programme (lawaters.ie)
Habitats & Conservation Funding Call 2023
Inland Fisheries Ireland has activated the Habitats and Conservation Funding Call for 2023. Grant funding is available to Inland Fisheries Ireland and to eligible third parties throughout the Republic of Ireland to support sustainable fisheries habitats and conservation.
Further information: Habitats & Conservation Funding Call 2023 | Inland Fisheries Ireland
15/11/2022
Water Quality in Ireland
The Environmental Protection Agency (EPA) has published the Water Quality in Ireland Report 2016-2021 which provides the latest assessment of the quality of Ireland's rivers, lakes, estuaries, coastal and groundwaters. Water quality in Ireland has further declined. While improvements are being made in some areas, these are being offset by declines in water quality elsewhere. At the current level of progress, Ireland will fail to meet the EU and national goal of restoring all waters to good or better status by 2027.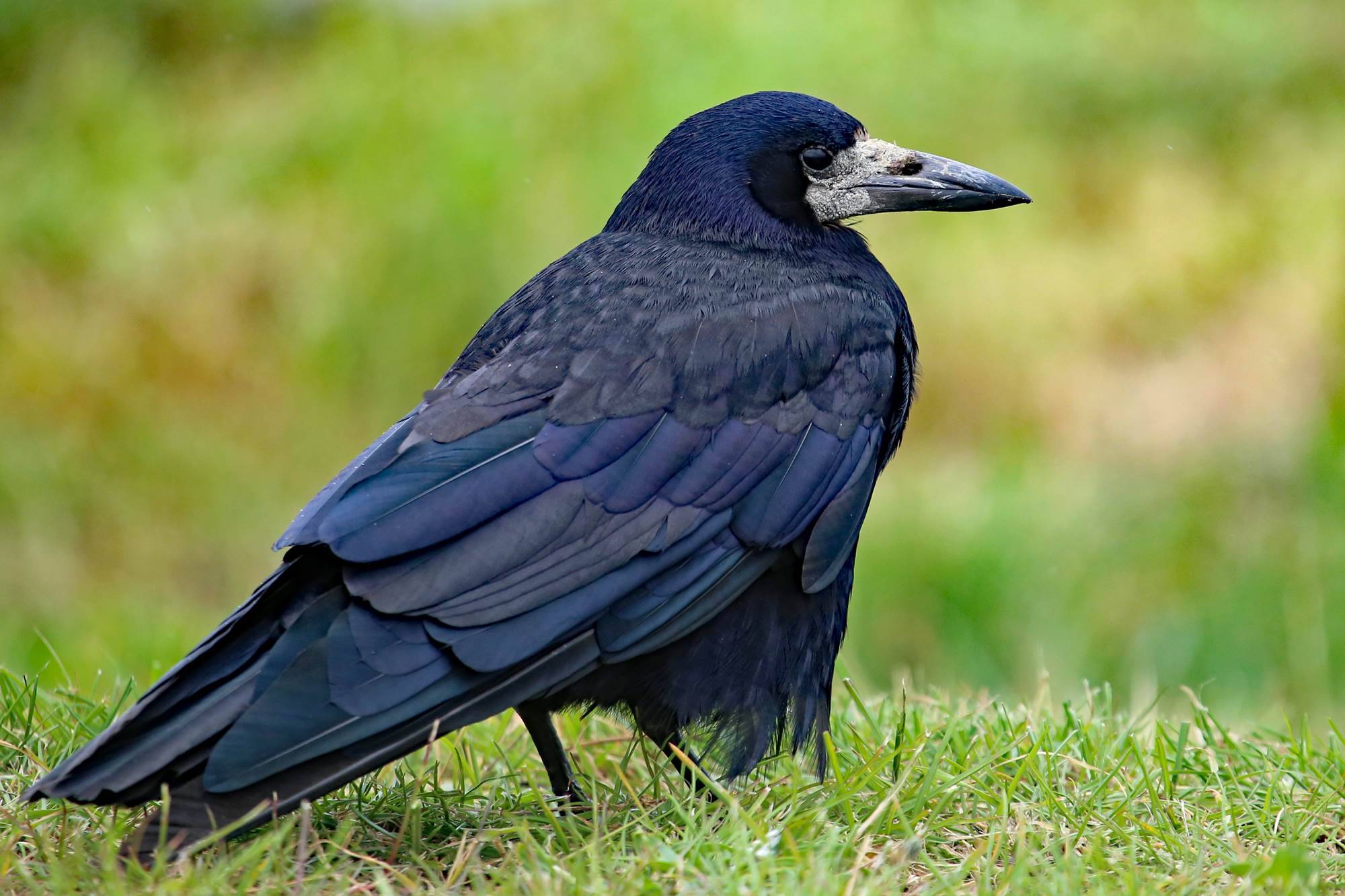 28/09/2022
Birds Facing Extinction
Forty-nine percent (49%) of bird species are in decline, according to a definitive report by BirdLife: https://www.birdlife.org/state-of-the-worlds-birds/ The State of the World's Birds report, published every four years, shows that the expansion and intensification of agriculture is putting pressure on three quarters of all species. Logging, invasive species, exploitation of natural resources and climate breakdown are the other main threats. At least 187 species are confirmed or suspected to have gone extinct since 1500. Most of these have been endemic species living on islands, although there is an increase in birds now going extinct on larger land masses, particularly in tropical regions, but also in Europe and North America. Not only species are affected but overall bird abundance is declining sharply. Since 1970, 2.9 billion individual birds (29% of the total) have been destroyed in North America. The picture is just as bleak in other parts of the world – since 1980, 600 million birds (19%) have been destroyed in Europe, with previously abundant species such as the common swift, common snipe and rook among those slipping towards extinction. Europe's, and particularly Ireland's farmland birds have shown the most significant declines: 57% have disappeared as a result of increased intensification.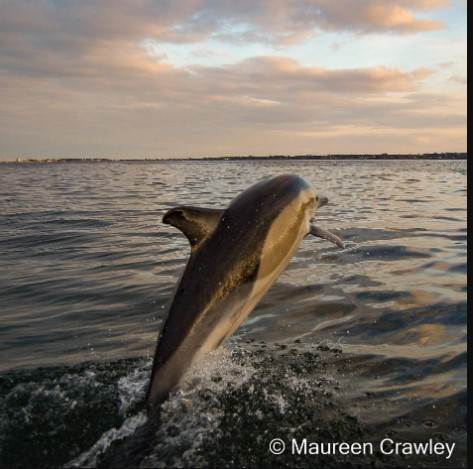 28/09/2022
Short beaked common dolphin in Carlingford Lough
For the last few weeks a short beaked common dolphin has been see in Carlingford Lough, often following the sea truck container vessels and other boats. this species is noted for its acrobatic breaches, often 10 or more meters. He joins Finn the bottlenose dolphin who is still regular, thouth at thei time of the year seems to spend more time along the channel near the lighthouse.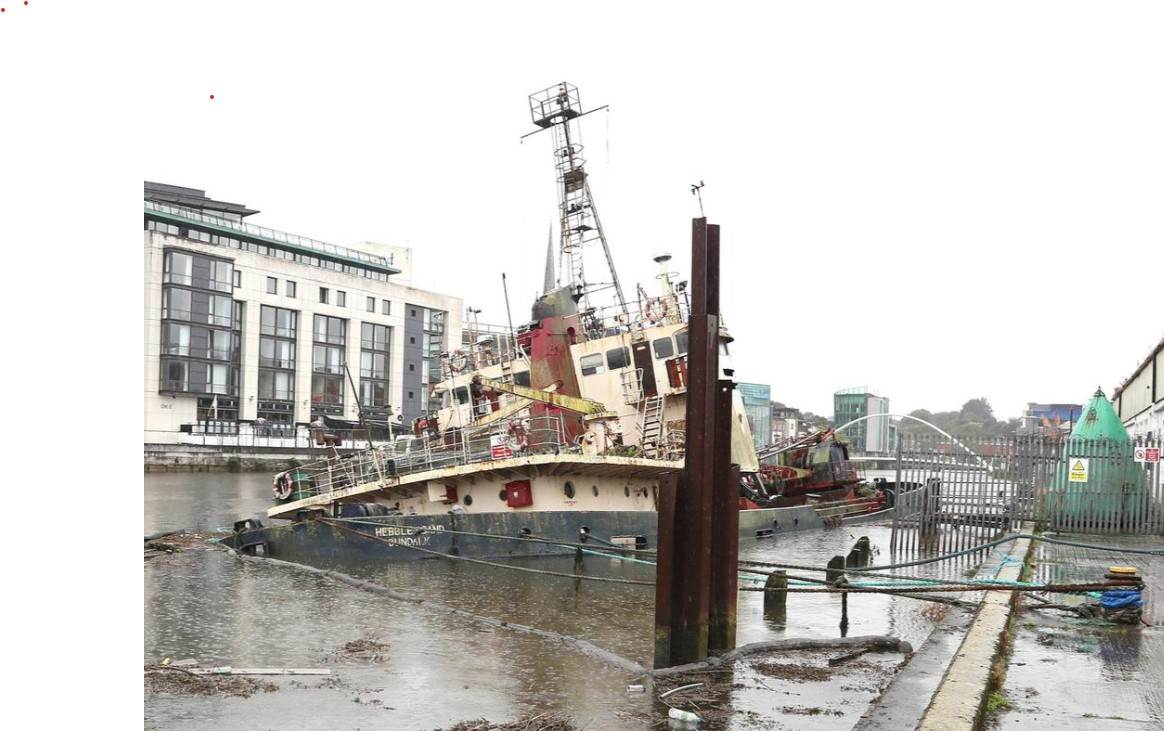 27/09/2022
Hebble Sands disaster
The Hebble Sand will be familiar to anyone who frequents Dundalk Docks, where it resided for many years until the scaling down of Dundalk Port. It then moved around a bit before ending up mainly dredging Drogheda port at the bar and along the channel. Its a 750-tonne grab hopper dredger, meaning that it uses a grab to pick up substrate and drop it into the hull, where it is subsequently discharged at sea, or "beneficially reused". Anyway its been tied up at drogheda for several years where it has been a noted eyesore, though according to the Drogheda independent "In October last year Independent Councilor Kevin Callan asked Louth County Council to communicate with Drogheda Port Company to ask that it be removed from the centre of the town. "I had received a number of complaints from local people who commented on the way the vessel looks from one of our town's hotels and also the fact that it is covered in rust" Councilor Callan told Drogheda Life. In his response, Paul Fleming, the Chief Executive of Drogheda Port, said that the Hebble Sand belongs to "a customer of the Port" but did not identify that customer. "While I understand, and indeed appreciate, that the vessel may appear a little unsightly, this is only cosmetic" he wrote. Anyway the chickens finally came home to roost when it sank, now refloated, but still no confirmation as to what will be done. Diesel residues stemming from this can still be found along the channel and at Baltray; doubtless other contaminants (eg PCBs) are invisible. Hopefully the fees that Drogheda Port received for lodging the vessel it can be used in the eventual cleanup.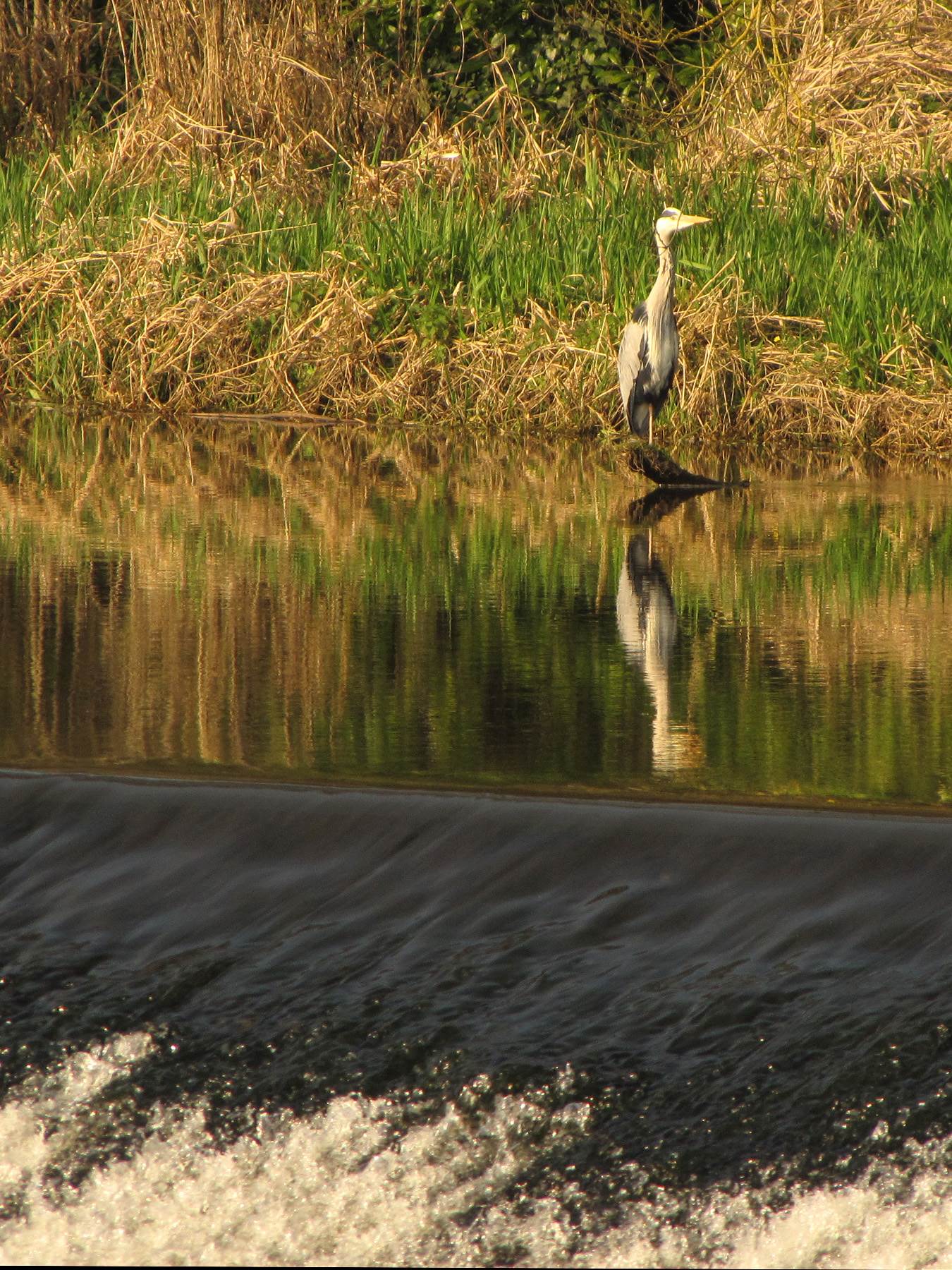 26/09/2022
Ongoing planning issue regarding Dawn Meats discharging into the Boyne
The Louth nature Trust would like to express their dismay at the decision of an Bord Pleanala not to hold an oral hearing in relation the discharge of waste stemming from meat processing into the Boyne in county Meath. Save the Boyne group website provides a lot of background: https://www.savetheboyne.org/media. Holding an oral hearing is critical so that the public can be made aware of the basis of environmental decisions affecting them; this is a fundamental principle of Arrhaus, to which Ireland is now fully signed up: https://www.gov.ie/en/publication/b3b1a-aarhus-convention/ We would also have a concern that the overall impacts of this discharge over the coming decades has not been properly assessed in the light of climate change and diminishing water levels.