Welcome to Louth Nature Trust
Biodiversity is a widely used word these days. On the face of it, it means diverse life, or maybe just lots of different species together in one place. But it is really a reflection of the genetic diversity of species and their interaction with one another and with the environment. The highest biodiversity is achieved in places where species have been living together for a long time. This is because over time species evolve together. This massively increases the biological productivity of systems because these close interactions that develop over millennia are extremely efficient. It also drives speciation processes as species become more and more specialised, increasing species richness and abundance in these systems, and is the reason why native species are so important
Globally the most diverse systems are in tropical rain forests, or coral reefs.
In county Louth the most biodiverse systems are to be found in Louth's several estuaries: the Boyne, the Dee and Glyde, the Fane and the Castletown and Flurry. Also notable for biodiversity is Carlingford Lough, and in particular its tidal rapids and shore in places. Ardee bog, despite its past exploitation for turf, still supports significant biodiversity. Over the years I have searched of ancient Oakland habitats in Louth but so far only a few patches in Ravensdale and perhaps north of Omeath, and maybe at Dunaney Point.
The whole of the Louth shore represents good biodiversity areas, some better than others.
Away from the coast, the other main source of biodiversity are in its wetlands, most of which have been surveyed. Notable are the rivers, the three small loughs, Drumcah, Toprass and Cortial Loughs. Several wetland areas in the Cooley mountains are high biodiversity, especially around Corakitt, the White bog and a few other patches. Though not huge biodiversity, the Cooley mountains and Clogherhead represent relatively unspoilt habitats supporting specialist species. Similarly several dune systems represent great examples of succession ecology, especially between the Baltray and Clogherhead. There are also several other small bogs, fens, marshes and ponds scattered around the county which are of good local interest, and a few of national or international importance.
But biodiversity is under constant threat, mostly from human impacts, from development, farming, industrial activity, transport and all the rest. Global warming has increased the pressure, contributing further to the habitat loss which is the main driver of biodiversity loss.
The Louth Nature Trust supports a halt to biodiversity loss through the restoration a protection of natural habitats.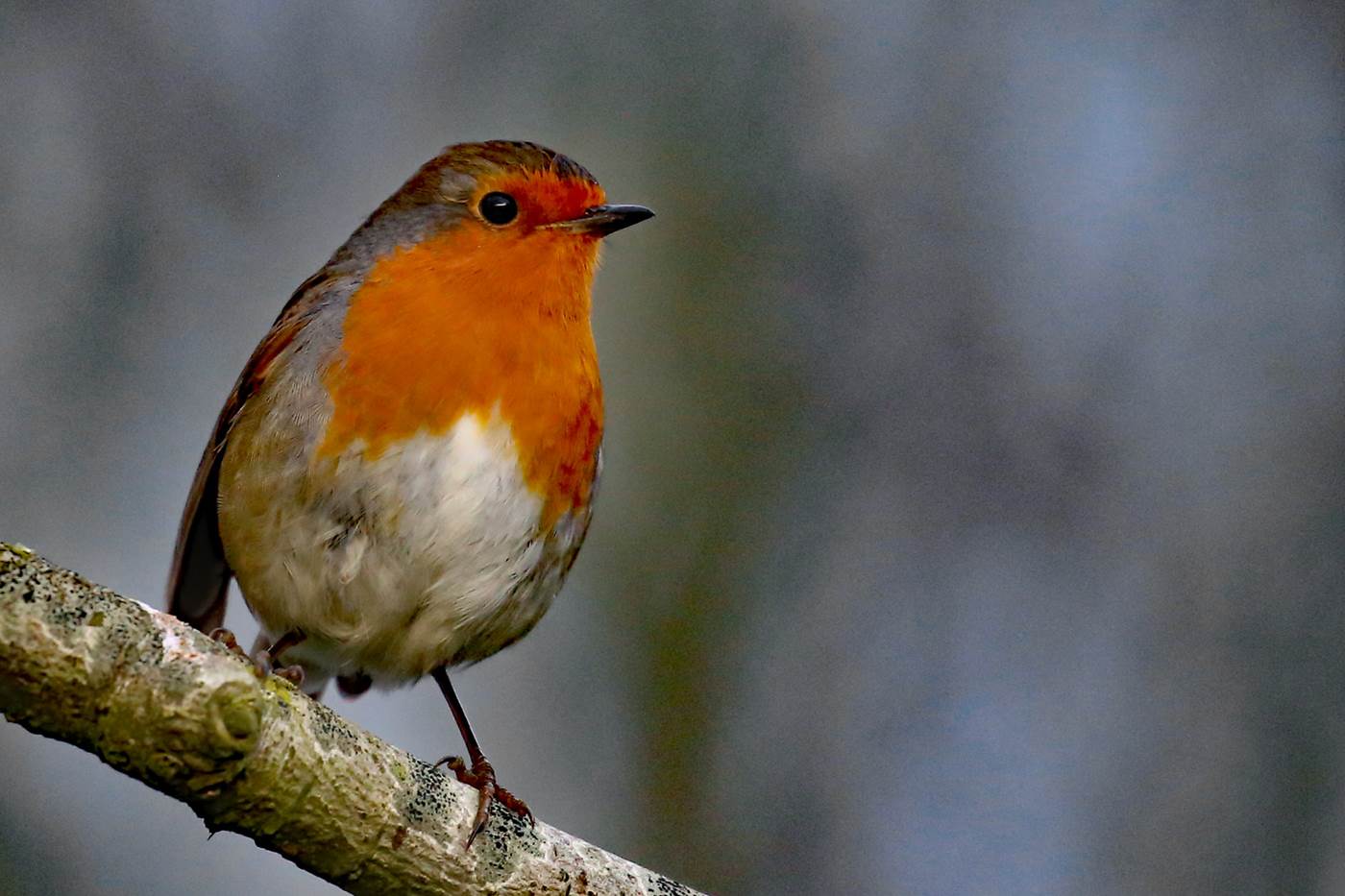 28/03/2023
Louth Nature Trust AGM 2023
The AGM was held on the 13th March 2023 with the full board in attendance and Eanna Ni Lamhna chairing.
All members were reelected and the auditors were reappointed.
Draft financial results up to end 2022 were reviewed. The Trust continues to receive good funding front the Heritage Council, and donations from others, in particular Coke Inc and The Dublin Zoo.
The Baltray little tern report was reviewed, as well as other conservation operations, in particular new nesting boxes for black guillemots made of MgO plates and installed at Greenroe breakwater experimentally. the little tern season was particularly successful on a number of fronts.
Acknowledgement was made of the enormous work contributed by out team of volunteers, without whom these projects could not happen.
Once again we would welcome anyone who may be interested in joining the board and getting more involved in Louth wildlife conservation.
Breffni Martin
Secretary
28/03/2023
Louth Bird News February 2023
Notable were some Russian white fronted geese in Ardee, cattle egrets same location. A firecrest was reported in Dundalk. A black necked grebe adn slavoinain grebes showed a few times in dundalk bay, along with a few long tailed ducks. An Iceland gull and two Siberian chiffchaffs were found in in Dundalk. S spotted redshank continues to be regular at the docks, along with several ruff comin
01/03/2023
Restrictions on Cutting Hedgerows, Weed-killer, and Burning 1st March 2023
Restrictions on cutting hedgerows are set out in Section 40 of the Wildlife Act 1976 as amended by the Wildlife (Amendment) Act 2000 and the Heritage Act 2018. These Acts stipulate that it is an offence to destroy vegetation on uncultivated land between the 1st of March and the 31st of August each year. This information has already been circulated to local authorities.
There are exemptions to this restriction and these can be read at the link below to the Consolidated Version of S40 of the Wildlife Acts.
f you wish to make a complaint in relation to illegal damage to vegetation please do so in writing to natureconservation@npws.gov.ie or contact your local Garda station.
If you wish to make a Report in relation to illegal damage to vegetation please do so in writing to natureconservation@npws.gov.ie with the Subject Heading "Hedge Cutting" or you can contact your local Garda station. If you don't have access to email and wish to make your Report in writing, please mark them "Hedge Cutting" and post/drop in to:
Department of Housing, Local Government and Heritage
National Parks and Wildlife Service
90 King Street North
Dublin 7
D07 N7CV
https://www.npws.ie/legislation/irish-law/restrictions-cutting-hedgerows

23/02/2023
Recommendations of the Irish Assembly on biodiversity January 2023
See: https://www.citizensassembly.ie/en/assembly-on-biodiversity-loss/meetings/21st-january-2023-meeting.html
Recommendation (1): Designate and manage at least 30% of Irish waters as a Marine Protected Area The Irish Government committed to expanding Ireland's network of Marine Protected Areas (MPAs) in its 2020 Programme for Government, stating 'We will realise our outstanding target of 10% under the Marine Strategy Framework Directive as soon as is practical and aim for 30% of marine protected areas by 2030'. It is only when designated areas are effectively managed for nature and achieving their conservation objectives, that they can positively contribute to reversing biodiversity loss. Unfortunately, the extent and the quality of Ireland's current MPA network is poor, with only 2.1% of Ireland's seas designated, and many sites lacking adequate management. Therefore, it is essential that the Irish Government fulfil previous environmental and biodiversity commitments, and begin the MPA legislative and designation process as soon as possible.
Recommendation (2): Implement ambitious marine conservation measures to ensure 'Good Environmental Status' of Ireland's seas Ireland failed to achieve Good Environmental Status under the Marine Strategy Framework Directive (MSFD) for over half (6 out of 11) of the descriptors assessed in the latest 2020 report. The failing descriptors include 'Biological Diversity' as well as others that are closely linked to biological diversity including 'Commercial fish & shellfish', 'Foodwebs', 'Seafloor integrity', 'Marine litter' and 'Energy including underwater noise'. The MSFD is an important legislative driver for obtaining 'ecologically diverse, dynamic oceans and seas which are clean, healthy and productive'. An ambitious suite of marine conservation measures, with adequate resourcing is needed to ensure Good Environmental Status for all descriptors is achieved.
Recommendation (3): Invest in restoration programmes to recover our most vulnerable and biodiverse coastal habitats and endangered species Establishing priority habitat restoration zones, including a focus on 'blue carbon' habitats which help capture and store away carbon from the atmosphere (e.g., seagrass, saltmarsh, shellfish reefs), will help tackle Ireland's biodiversity, water quality and climate crises. This process should be codeveloped alongside the expansion of Ireland's MPA network.
Recommendation (4): Review and amend the National Marine Planning Framework to ensure planning decisions are considerate of whole ecosystems The Sustainable Water Network recently published an assessment 7 of the National Marine Planning Framework (NMPF), and found that its lack of adequate spatial planning or ecosystem‐based approach means the mistakes of poor planning on land risk being repeated at sea. Without an ecosystem‐based approach to consenting and regulating activities and developments at sea, it is unlikely the NMPF will contribute positively to the achievement of Good Environmental Status in Irish waters. The NMPF needs to be reviewed and amended to explicitly address these concerns.
Recommendation (5): Implement an ambitious and effective National Biodiversity Action Plan to jumpstart nature's recovery in Ireland Considering Ireland's seas are over seven times the size of its land mass, much of Ireland's biodiversity occurs in the marine environment. A new, ambitious and comprehensive plan to tackle Ireland's marine biodiversity loss is fundamentally important to the future health of our seas, as well as the survival of nationally and globally important species and habitats which are already rare, vulnerable and threatened in our waters.
Recommendation (6): Pursue the full implementation of the Common Fisheries Policy to ensure fishing is sustainable, and MPAs are effectively managed The rigorous and full implementation of the EU Common Fisheries Policy (CFP) is essential to achieve the sustainable management of all commercially exploited species. Putting an end to overfishing and driving the recovery of fish stocks, the CFP should also contribute to the protection of the marine environment, and in particular to the achievement of Good Environmental Status under the MSFD. Fisheries management in current and future MPAs (offshore and inshore) is crucial to secure an ecologically coherent and well‐managed network of MPAs. Fortunately, the CFP provides the mechanisms for implementing conservation measures within offshore and inshore MPAs, including fisheries management. However, to date these mechanisms are underused and failing. Ireland must pursue and implement all aspects of the CFP to help secure well‐managed protected areas, healthy seas, and a strong, sustainable fishing industry.
Recommendation (7): Ireland creates a new Government Ministerial role for biodiversity, that amongst other things, facilitates a marine biodiversity National Coordination Body, and advocates for biodiversity at a cross departmental level. Recommendation (8): Ireland creates a marine biodiversity National Coordination Body to have responsibility for the implementation of MPAs, the achievement of GES, and wider marine conservation and restoration initiatives. Recommendation (9): Ireland enacts a Future Generations and Environment Bill which ensures that all future legislative and policy decisions in Ireland must account for its impact on the future generations of Irish people, Irish biodiversity, and the health of the environment.
Recommendation (10): On the international stage, Ireland commits to the Universal Declaration of Ocean Rights to legally recognise and protect the intrinsic value of the ocean. Recommendation (11): Nature, biodiversity and natural environment topics are taught as part of the mainstream National and Secondary school curricula in Ireland.
Recommendation (12): Greater involvement of Ireland's youth in policy and legislative decision making across Government, not solely confined to matters of the environment. Recommendation (13): Actions taken to tackle biodiversity loss should become Governmental 'core responsibilities' and funded in the long‐term through the current budget system. However, the Government should explore additional revenue raising powers such as a biodiversity levy on industries profiting from the sea.
21/02/2023
January 2023 bird news
21/02/2023
Rivers - Declan Cooke IFI - ORCCA evening talk
ORCCA presents an evening information session with Inland Fisheries Ireland's national habitat development manager Declan Cooke.
The talk will take place on Tue, 7 March 2023, 19:30 – 21:00 GMT at the Spirit Store Dundalk Docks