Welcome to Louth Nature Trust
Biodiversity is a widely used word these days. On the face of it, it means diverse life, or maybe just lots of different species together in one place. But it is really a reflection of the genetic diversity of species and their interaction with one another and with the environment. The highest biodiversity is achieved in places where species have been living together for a long time. This is because over time species evolve together. This massively increases the biological productivity of systems because these close interactions that develop over millennia are extremely efficient. It also drives speciation processes as species become more and more specialised, increasing species richness and abundance in these systems, and is the reason why native species are so important
Globally the most diverse systems are in tropical rain forests, or coral reefs.
In county Louth the most biodiverse systems are to be found in Louth's several estuaries: the Boyne, the Dee and Glyde, the Fane and the Castletown and Flurry. Also notable for biodiversity is Carlingford Lough, and in particular its tidal rapids and shore in places. Ardee bog, despite its past exploitation for turf, still supports significant biodiversity. Over the years I have searched of ancient Oakland habitats in Louth but so far only a few patches in Ravensdale and perhaps north of Omeath, and maybe at Dunaney Point.
The whole of the Louth shore represents good biodiversity areas, some better than others.
Away from the coast, the other main source of biodiversity are in its wetlands, most of which have been surveyed. Notable are the rivers, the three small loughs, Drumcah, Toprass and Cortial Loughs. Several wetland areas in the Cooley mountains are high biodiversity, especially around Corakitt, the White bog and a few other patches. Though not huge biodiversity, the Cooley mountains and Clogherhead represent relatively unspoilt habitats supporting specialist species. Similarly several dune systems represent great examples of succession ecology, especially between the Baltray and Clogherhead. There are also several other small bogs, fens, marshes and ponds scattered around the county which are of good local interest, and a few of national or international importance.
But biodiversity is under constant threat, mostly from human impacts, from development, farming, industrial activity, transport and all the rest. Global warming has increased the pressure, contributing further to the habitat loss which is the main driver of biodiversity loss.
The Louth Nature Trust supports a halt to biodiversity loss through the restoration a protection of natural habitats.
The Louth Nature Trust operations are largely funded by Local Biodiversity Action Plan fund, operated by the National Parks and Wildlife Service of the Department of Housing, Local Government and Heritage, through the Heritage Office of Louth County Council.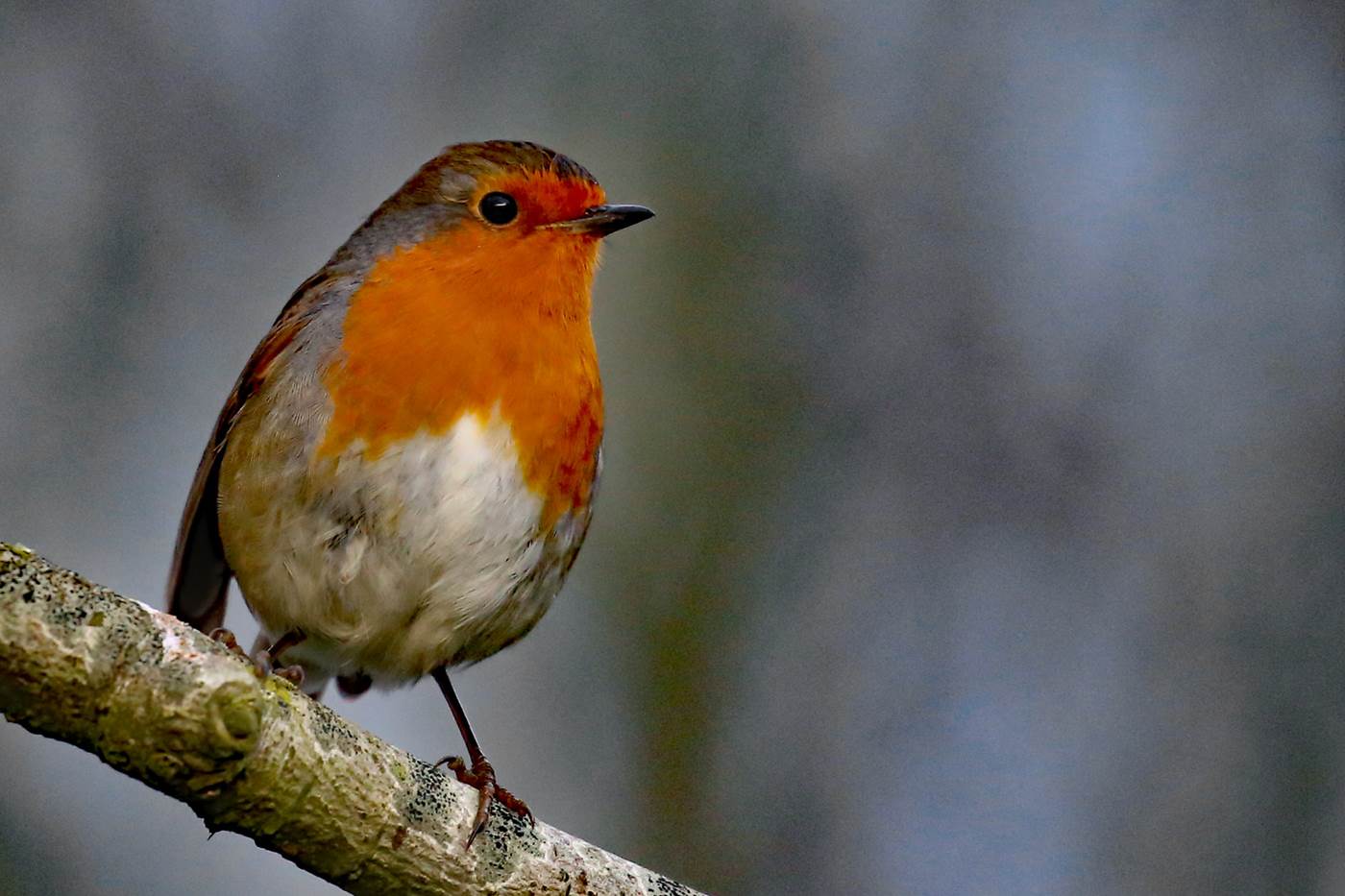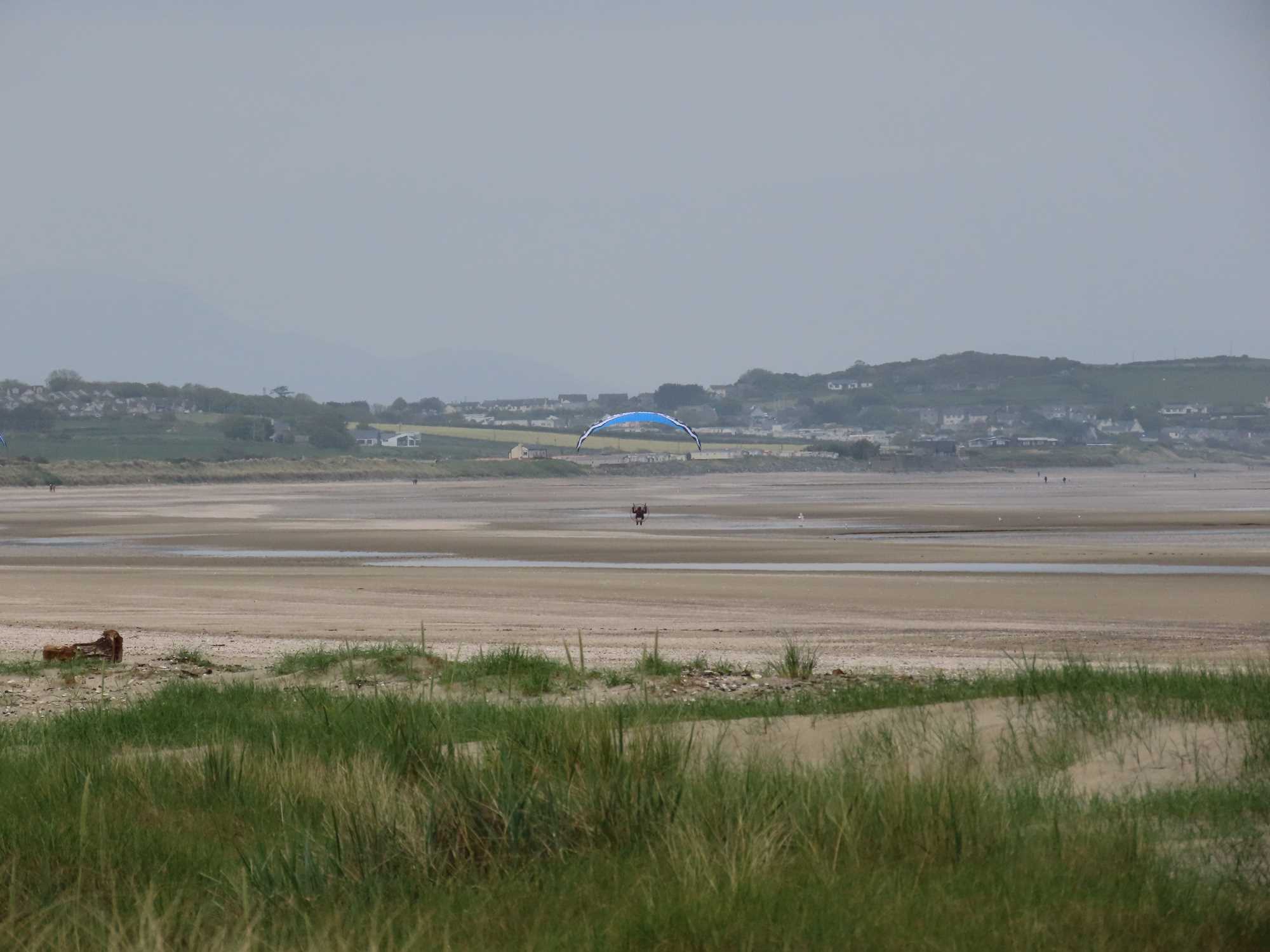 25/05/2023
Paramotoring
We have has several incidents of para motoring over the little tern enclosure. Paragliders may not be aware of the impact this may have on the ground nesting birds, who may be incubating eggs or brooding young. This may impact breeding success and if regular may cause birds to abandon a nest..
We would ask them to please avoid the beach area just north of the Boyne over the summer months, noting that it is a criminal offence under the Wildlife Act to disturb birds in a nesting place.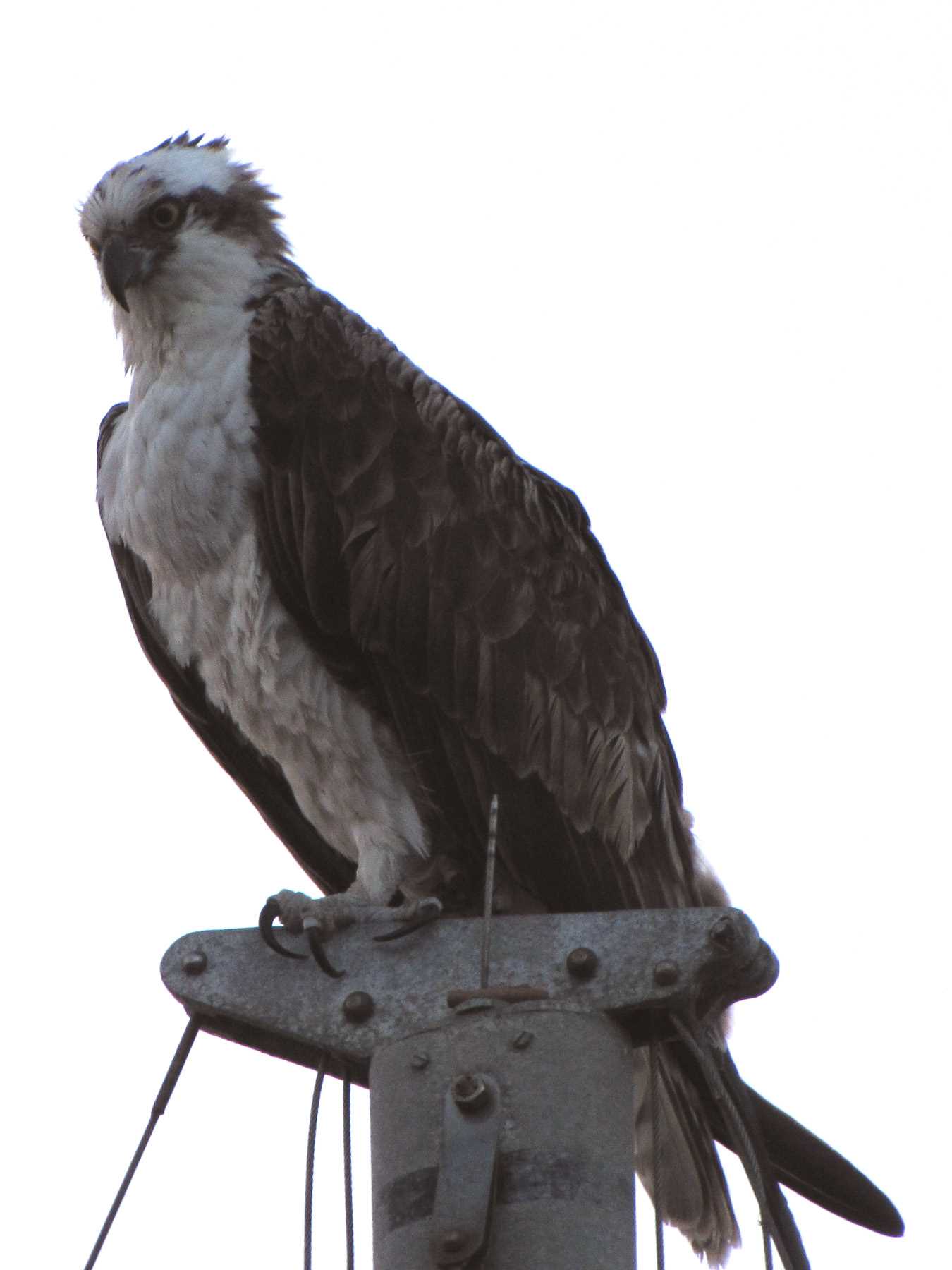 24/05/2023
Return of the Osprey
The NPWS is working with the Golden Eagle Trust to reintroduce the osprey (Iascaire Coirneach - is the Irish name (meaning 'tonsured fisherman') to Irish waterways and lakes this year. Osprey are a magnificent fish-eating bird of prey that became extinct in Ireland many years ago. The NPWS has been researching and preparing for the potential reintroduction of these birds for a number of years and now expects to reach a significant milestone with the arrival of the first 12 Osprey chicks in July. The reintroduction programme aims to establish a viable, free-ranging Osprey population that eventually breeds in Ireland. Over the next five years 20 to 30 chicks from Norway will be reintroduced. https://www.gov.ie/en/press-release/55804-return-flight-for-the-osprey-as-national-parks-and-wildlife-service-prepares-to-reintroduce-bird-to-ireland-this-summer/
18/05/2023
Bird Flu Unlikely to Affect Humans
A bird flu epidemic has been circulating the globe for the last two years, decimating wild birds, particularly colonial seabirds. According to a report by the BBC poultry workers who were exposed to bird flu in the UK adn even tested positive for virus in their nasal cavity, did not get infected or experience any symptoms. https://www.bbc.com/news/uk-65615772
Nevertheless care should be taken if handling potentially affected birds, such as face mask and gloves. It is known that a proportion of birds survive the disease (if gannets their blue irises turn black).
If you come across any cases please report to the department: https://birdwatchireland.ie/birdwatch-ireland-urge-people-to-report-any-signs-of-bird-flu-in-their-area/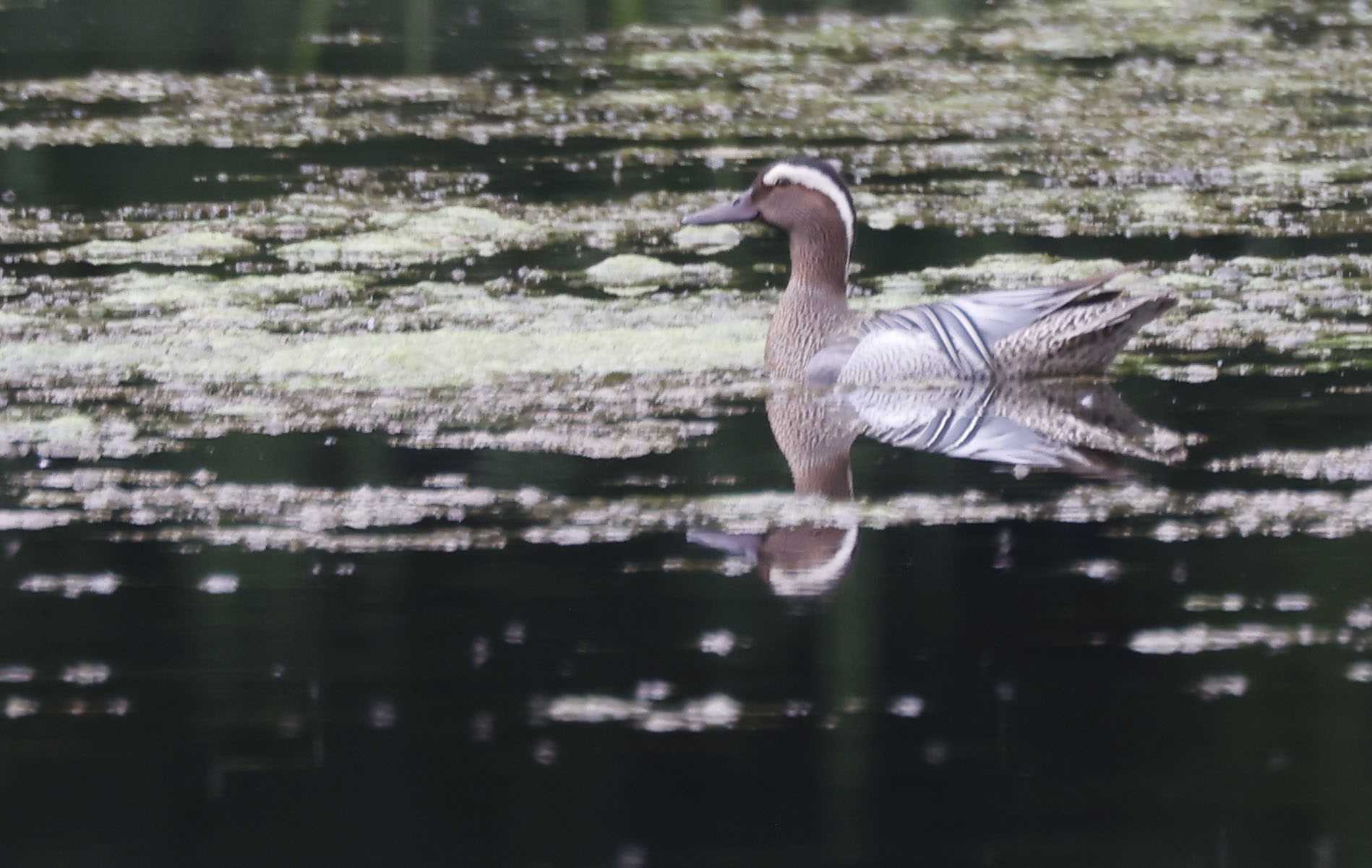 17/05/2023
Bird News
A couple of recent unexpected visitors to the Boyne estuary were a common scoter and a garganey.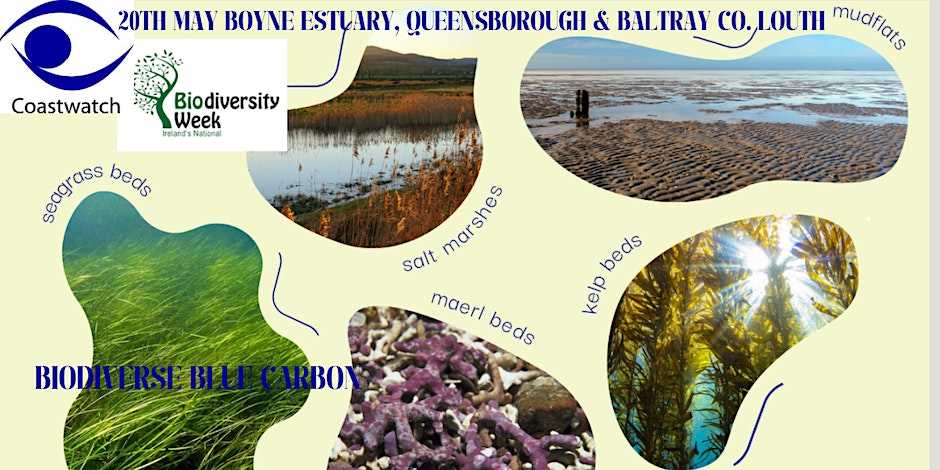 17/05/2023
Coastwatch fieldtrip
Join us for this Biodiversity Week fieldtrip on the protected Boyne Estuary. Discover its unique history, status today and opportunities for restoration of this biodiverse blue carbon site.
Coordinator, Karin Dubsky will be joined by experts including Brendan McSherry, Heritage Officer, Co. Louth and Aina Walsh.
Meet at the gate of The Haven at 2pm, follow road past golf club.
Please bring wellies, appropriate clothing such as anorak and water.
We wish to thank the Irish Environmental Network for their support for this event.
Coastwatch is piloting a new theme - Cool Biodiverse Blue Carbon (CBBC) into its 2023 Biodiversity fieldtrips and events around UN World Biodiversity Day May 22nd
From May 18th to 28th we will be exploring the coastal rim from barely land through intertidal to shallow sublittoral. It includes our beautifully flowering saltmarshes and rare coastal wet woodlands and bogs, intertidal mudflats and peat, mussel and seagrass beds and meadows, kelp forests.
Join us for a free fieldtrip near you to identify these habitats, look into their biodiversity and carbon storage value, share observations on habitat health and historic presence, consider pressures, protection and restoration. Results from fieldtrips will be pooled to draft a first CBBC leaflet for Irish shores. Participant local and traditional knowledge on wise use and protection is particularly welcome.
16/04/2023
Coke is the thing
A big thank you to the local Coca Cola operation for their generous donation to the Louth Nature Trust, in support of the Little Tern Conservation Project!