News
01/03/2023
Restrictions on Cutting Hedgerows, Weed-killer, and Burning 1st March 2023
Restrictions on cutting hedgerows are set out in Section 40 of the Wildlife Act 1976 as amended by the Wildlife (Amendment) Act 2000 and the Heritage Act 2018. These Acts stipulate that it is an offence to destroy vegetation on uncultivated land between the 1st of March and the 31st of August each year. This information has already been circulated to local authorities.
There are exemptions to this restriction and these can be read at the link below to the Consolidated Version of S40 of the Wildlife Acts.
f you wish to make a complaint in relation to illegal damage to vegetation please do so in writing to natureconservation@npws.gov.ie or contact your local Garda station.
If you wish to make a Report in relation to illegal damage to vegetation please do so in writing to natureconservation@npws.gov.ie with the Subject Heading "Hedge Cutting" or you can contact your local Garda station. If you don't have access to email and wish to make your Report in writing, please mark them "Hedge Cutting" and post/drop in to:
Department of Housing, Local Government and Heritage
National Parks and Wildlife Service
90 King Street North
Dublin 7
D07 N7CV
https://www.npws.ie/legislation/irish-law/restrictions-cutting-hedgerows

23/02/2023
Recommendations of the Irish Assembly on biodiversity January 2023
See: https://www.citizensassembly.ie/en/assembly-on-biodiversity-loss/meetings/21st-january-2023-meeting.html
Recommendation (1): Designate and manage at least 30% of Irish waters as a Marine Protected Area The Irish Government committed to expanding Ireland's network of Marine Protected Areas (MPAs) in its 2020 Programme for Government, stating 'We will realise our outstanding target of 10% under the Marine Strategy Framework Directive as soon as is practical and aim for 30% of marine protected areas by 2030'. It is only when designated areas are effectively managed for nature and achieving their conservation objectives, that they can positively contribute to reversing biodiversity loss. Unfortunately, the extent and the quality of Ireland's current MPA network is poor, with only 2.1% of Ireland's seas designated, and many sites lacking adequate management. Therefore, it is essential that the Irish Government fulfil previous environmental and biodiversity commitments, and begin the MPA legislative and designation process as soon as possible.
Recommendation (2): Implement ambitious marine conservation measures to ensure 'Good Environmental Status' of Ireland's seas Ireland failed to achieve Good Environmental Status under the Marine Strategy Framework Directive (MSFD) for over half (6 out of 11) of the descriptors assessed in the latest 2020 report. The failing descriptors include 'Biological Diversity' as well as others that are closely linked to biological diversity including 'Commercial fish & shellfish', 'Foodwebs', 'Seafloor integrity', 'Marine litter' and 'Energy including underwater noise'. The MSFD is an important legislative driver for obtaining 'ecologically diverse, dynamic oceans and seas which are clean, healthy and productive'. An ambitious suite of marine conservation measures, with adequate resourcing is needed to ensure Good Environmental Status for all descriptors is achieved.
Recommendation (3): Invest in restoration programmes to recover our most vulnerable and biodiverse coastal habitats and endangered species Establishing priority habitat restoration zones, including a focus on 'blue carbon' habitats which help capture and store away carbon from the atmosphere (e.g., seagrass, saltmarsh, shellfish reefs), will help tackle Ireland's biodiversity, water quality and climate crises. This process should be codeveloped alongside the expansion of Ireland's MPA network.
Recommendation (4): Review and amend the National Marine Planning Framework to ensure planning decisions are considerate of whole ecosystems The Sustainable Water Network recently published an assessment 7 of the National Marine Planning Framework (NMPF), and found that its lack of adequate spatial planning or ecosystem‐based approach means the mistakes of poor planning on land risk being repeated at sea. Without an ecosystem‐based approach to consenting and regulating activities and developments at sea, it is unlikely the NMPF will contribute positively to the achievement of Good Environmental Status in Irish waters. The NMPF needs to be reviewed and amended to explicitly address these concerns.
Recommendation (5): Implement an ambitious and effective National Biodiversity Action Plan to jumpstart nature's recovery in Ireland Considering Ireland's seas are over seven times the size of its land mass, much of Ireland's biodiversity occurs in the marine environment. A new, ambitious and comprehensive plan to tackle Ireland's marine biodiversity loss is fundamentally important to the future health of our seas, as well as the survival of nationally and globally important species and habitats which are already rare, vulnerable and threatened in our waters.
Recommendation (6): Pursue the full implementation of the Common Fisheries Policy to ensure fishing is sustainable, and MPAs are effectively managed The rigorous and full implementation of the EU Common Fisheries Policy (CFP) is essential to achieve the sustainable management of all commercially exploited species. Putting an end to overfishing and driving the recovery of fish stocks, the CFP should also contribute to the protection of the marine environment, and in particular to the achievement of Good Environmental Status under the MSFD. Fisheries management in current and future MPAs (offshore and inshore) is crucial to secure an ecologically coherent and well‐managed network of MPAs. Fortunately, the CFP provides the mechanisms for implementing conservation measures within offshore and inshore MPAs, including fisheries management. However, to date these mechanisms are underused and failing. Ireland must pursue and implement all aspects of the CFP to help secure well‐managed protected areas, healthy seas, and a strong, sustainable fishing industry.
Recommendation (7): Ireland creates a new Government Ministerial role for biodiversity, that amongst other things, facilitates a marine biodiversity National Coordination Body, and advocates for biodiversity at a cross departmental level. Recommendation (8): Ireland creates a marine biodiversity National Coordination Body to have responsibility for the implementation of MPAs, the achievement of GES, and wider marine conservation and restoration initiatives. Recommendation (9): Ireland enacts a Future Generations and Environment Bill which ensures that all future legislative and policy decisions in Ireland must account for its impact on the future generations of Irish people, Irish biodiversity, and the health of the environment.
Recommendation (10): On the international stage, Ireland commits to the Universal Declaration of Ocean Rights to legally recognise and protect the intrinsic value of the ocean. Recommendation (11): Nature, biodiversity and natural environment topics are taught as part of the mainstream National and Secondary school curricula in Ireland.
Recommendation (12): Greater involvement of Ireland's youth in policy and legislative decision making across Government, not solely confined to matters of the environment. Recommendation (13): Actions taken to tackle biodiversity loss should become Governmental 'core responsibilities' and funded in the long‐term through the current budget system. However, the Government should explore additional revenue raising powers such as a biodiversity levy on industries profiting from the sea.
21/02/2023
January 2023 bird news
21/02/2023
Rivers - Declan Cooke IFI - ORCCA evening talk
ORCCA presents an evening information session with Inland Fisheries Ireland's national habitat development manager Declan Cooke.
The talk will take place on Tue, 7 March 2023, 19:30 – 21:00 GMT at the Spirit Store Dundalk Docks
21/02/2023
Biodiversity Officer
Great to see that LCC has received funding for a Biodiversity Officer, which will supplement the work currently often undertaken by our Heritage Officer. This is extremely welcome news because Louth has been without a NPWS wildlife ranger for a few years now. The programme is being delivered by the Heritage Council and the County and City Management Association (CCMA) with the support of the Department of Housing, Local Government and Heritage and the National Parks and Wildlife Service. The announcement follows a commitment in the Programme for Government to tackle the climate and biodiversity crisis, following the Dáil's declaration of a Biodiversity Emergency in 2019, and the Citizens Assembly on Biodiversity Loss in 2022.
A good step towards halting the loss of biodiversity in the county, now at crisis level.
https://www.dundalkdemocrat.ie/news/home/1026605/louth-county-council-awarded-funding-to-appoint-a-biodiversity-officer.html

21/02/2023
Ardee rare birds
At the beginning of February we had an unusual record in Louth with the appearance of a small flock of Russian white-fronted geese, who were joined by a barnacle goose and several graylags. These appear to be roosting in Cortail lough. The a pair of cattle egrets turned up in the same area.
http://www.irishbirding.com/birds/web/Display/sighting/165457/Russian_Whitefronted_Goose.html
http://www.irishbirding.com/birds/web/Display/sighting/165357/Cattle_Egret.html

12/12/2022
Observations from the Louth Nature Trust in regard to planning application 21424 – Dawn Meats
Dawn Meats proposes to discharge treated waste water into the Boyne - see https://www.savetheboyne.org. The application seeks to allow discharge of partly treated wastewater into the River Boyne from the Dawn Slane Beef Abattoir site at Greenhills, Beauparc, Co. Meath and will involve construction of a seven kilometre pipeline to discharge partially treated wastewater into the River Boyne at Cotton Mills/ Ardmulchan below the weir at Stackallen. The Louth nature Trust would refer to the submission made by Sonarte submitted to Meath County Council Planning Office planning@meathcoco.ie on the 8th March 2022.

We would agree with the observations made by Sonarte and would identify a risk in addition to those stated in that submission. Specifically, it is known that abattoir waste is heavily contaminated with multi drug resistant bacteria capable of causing many human and animal diseases. These bacteria are capable of contaminating fish such as salmon and trout, thus entering the human food chain, as well as ground water, potentially contaminating wells. Given the velocity of flow in the river Boyne the plume containing these bacteria will reach the uptake point for drinking water within two hours of discharge; many of these bacteria are capable of living in water for several days. Furthermore, the fundamental concept of using the assimilative capacity of the river Boyne to essentially treat the waste water is equivalent to using the Boyne to dilute it, prohibited under EU legislation.
These risks are further exacerbated by two risks stemming from global warming. Firstly the treatment system may be subject to torrential deluges in the future, overwhelming the capacity of the system and forcing the discharge of untreated waste. This is a well-known problem in any waste treatment system. Secondly in the situation of an extreme drought, the "assimilative capacity" may be greatly reduced to the point where it may overwhelm the assimilative capacity.
Breffni Martin
Secretary
Louth Nature Trust
15/11/2022
Funding opportunities
Community Water Development Fund 2023
The Department of Housing, Local Government, and Heritage funds LAWPRO to provide the Community Water Development Fund which will be launched for another year at the Community Caring for Water Conference 2022. This fund supports community groups to enhance the quality of local streams, rivers, lakes, and coastal areas and has been in place since 2017, with growing interest year on year. Check out this Guide for Community Groups working with water, biodiversity and climate for inspiration.
Further information: Funding - Local Authority Water Programme (lawaters.ie)
Habitats & Conservation Funding Call 2023
Inland Fisheries Ireland has activated the Habitats and Conservation Funding Call for 2023. Grant funding is available to Inland Fisheries Ireland and to eligible third parties throughout the Republic of Ireland to support sustainable fisheries habitats and conservation.
Further information: Habitats & Conservation Funding Call 2023 | Inland Fisheries Ireland
15/11/2022
Water Quality in Ireland
The Environmental Protection Agency (EPA) has published the Water Quality in Ireland Report 2016-2021 which provides the latest assessment of the quality of Ireland's rivers, lakes, estuaries, coastal and groundwaters. Water quality in Ireland has further declined. While improvements are being made in some areas, these are being offset by declines in water quality elsewhere. At the current level of progress, Ireland will fail to meet the EU and national goal of restoring all waters to good or better status by 2027.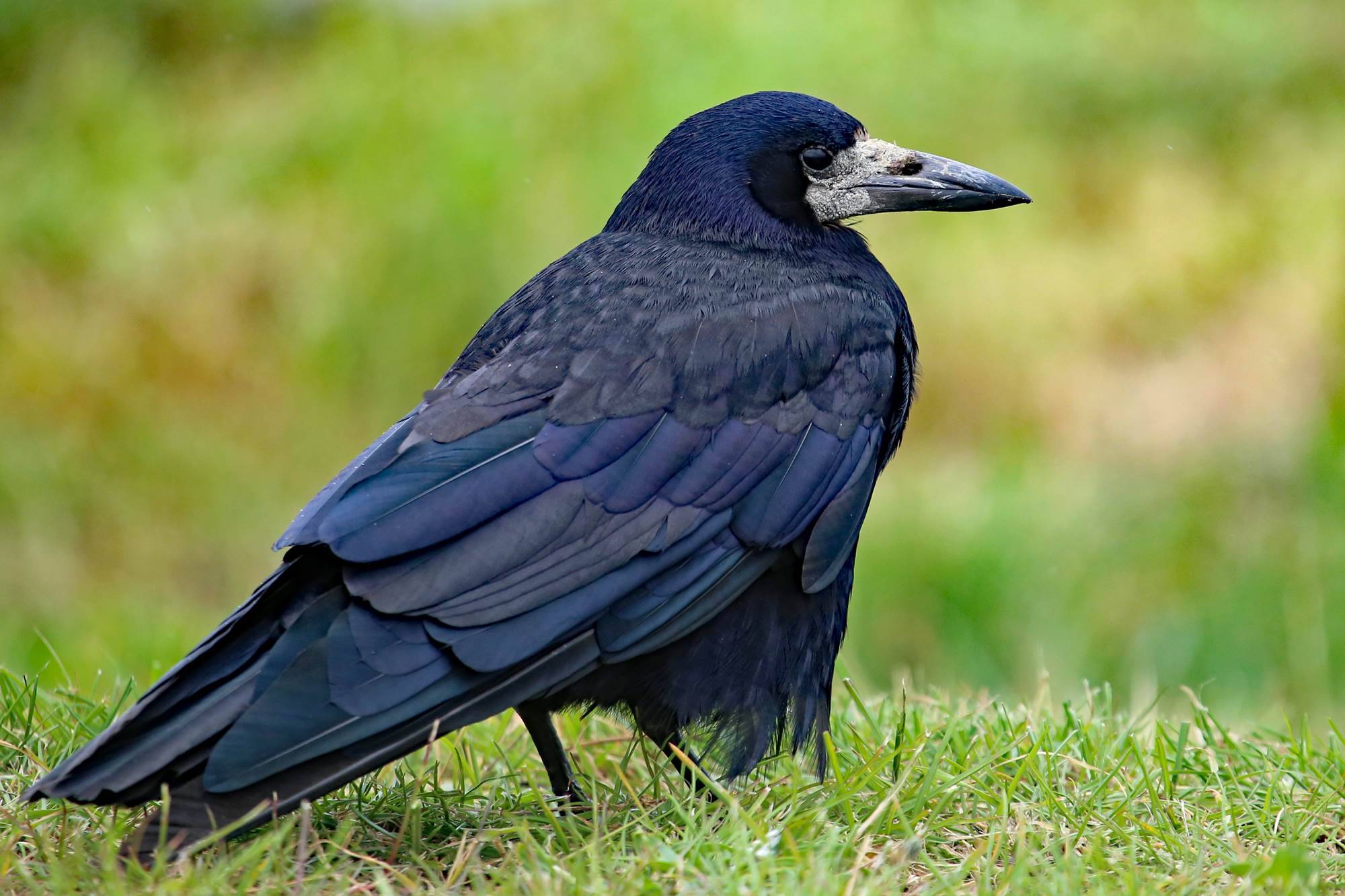 28/09/2022
Birds Facing Extinction
Forty-nine percent (49%) of bird species are in decline, according to a definitive report by BirdLife: https://www.birdlife.org/state-of-the-worlds-birds/ The State of the World's Birds report, published every four years, shows that the expansion and intensification of agriculture is putting pressure on three quarters of all species. Logging, invasive species, exploitation of natural resources and climate breakdown are the other main threats. At least 187 species are confirmed or suspected to have gone extinct since 1500. Most of these have been endemic species living on islands, although there is an increase in birds now going extinct on larger land masses, particularly in tropical regions, but also in Europe and North America. Not only species are affected but overall bird abundance is declining sharply. Since 1970, 2.9 billion individual birds (29% of the total) have been destroyed in North America. The picture is just as bleak in other parts of the world – since 1980, 600 million birds (19%) have been destroyed in Europe, with previously abundant species such as the common swift, common snipe and rook among those slipping towards extinction. Europe's, and particularly Ireland's farmland birds have shown the most significant declines: 57% have disappeared as a result of increased intensification.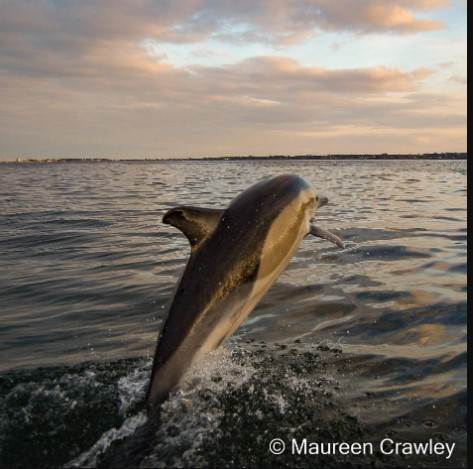 28/09/2022
Short beaked common dolphin in Carlingford Lough
For the last few weeks a short beaked common dolphin has been see in Carlingford Lough, often following the sea truck container vessels and other boats. this species is noted for its acrobatic breaches, often 10 or more meters. He joins Finn the bottlenose dolphin who is still regular, thouth at thei time of the year seems to spend more time along the channel near the lighthouse.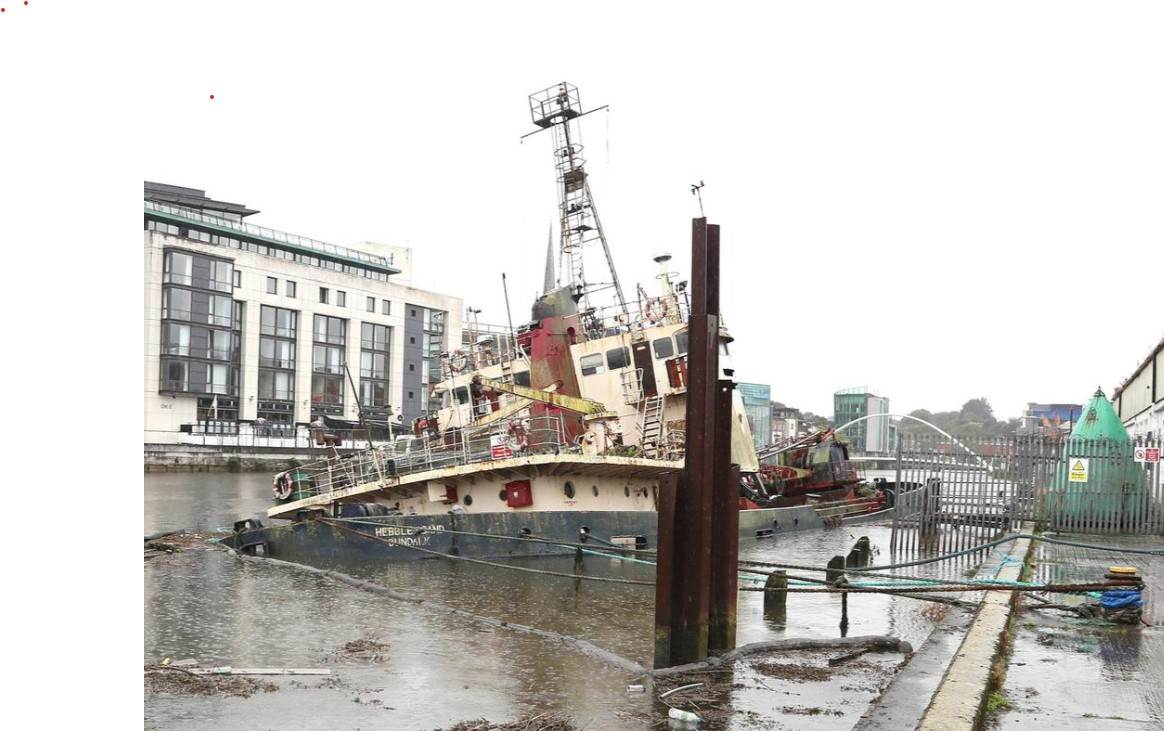 27/09/2022
Hebble Sands disaster
The Hebble Sand will be familiar to anyone who frequents Dundalk Docks, where it resided for many years until the scaling down of Dundalk Port. It then moved around a bit before ending up mainly dredging Drogheda port at the bar and along the channel. Its a 750-tonne grab hopper dredger, meaning that it uses a grab to pick up substrate and drop it into the hull, where it is subsequently discharged at sea, or "beneficially reused". Anyway its been tied up at drogheda for several years where it has been a noted eyesore, though according to the Drogheda independent "In October last year Independent Councilor Kevin Callan asked Louth County Council to communicate with Drogheda Port Company to ask that it be removed from the centre of the town. "I had received a number of complaints from local people who commented on the way the vessel looks from one of our town's hotels and also the fact that it is covered in rust" Councilor Callan told Drogheda Life. In his response, Paul Fleming, the Chief Executive of Drogheda Port, said that the Hebble Sand belongs to "a customer of the Port" but did not identify that customer. "While I understand, and indeed appreciate, that the vessel may appear a little unsightly, this is only cosmetic" he wrote. Anyway the chickens finally came home to roost when it sank, now refloated, but still no confirmation as to what will be done. Diesel residues stemming from this can still be found along the channel and at Baltray; doubtless other contaminants (eg PCBs) are invisible. Hopefully the fees that Drogheda Port received for lodging the vessel it can be used in the eventual cleanup.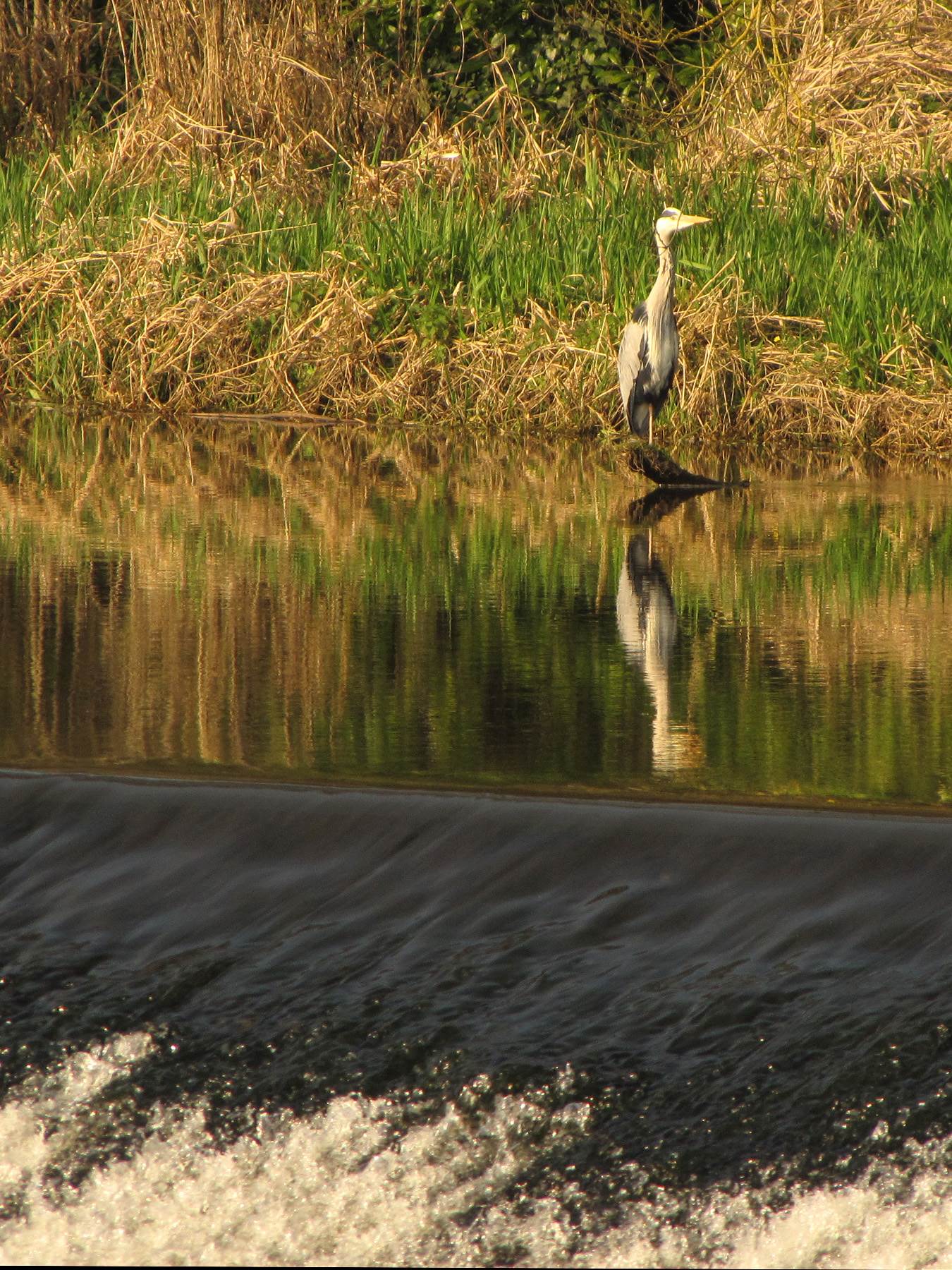 26/09/2022
Ongoing planning issue regarding Dawn Meats discharging into the Boyne
The Louth nature Trust would like to express their dismay at the decision of an Bord Pleanala not to hold an oral hearing in relation the discharge of waste stemming from meat processing into the Boyne in county Meath. Save the Boyne group website provides a lot of background: https://www.savetheboyne.org/media. Holding an oral hearing is critical so that the public can be made aware of the basis of environmental decisions affecting them; this is a fundamental principle of Arrhaus, to which Ireland is now fully signed up: https://www.gov.ie/en/publication/b3b1a-aarhus-convention/ We would also have a concern that the overall impacts of this discharge over the coming decades has not been properly assessed in the light of climate change and diminishing water levels.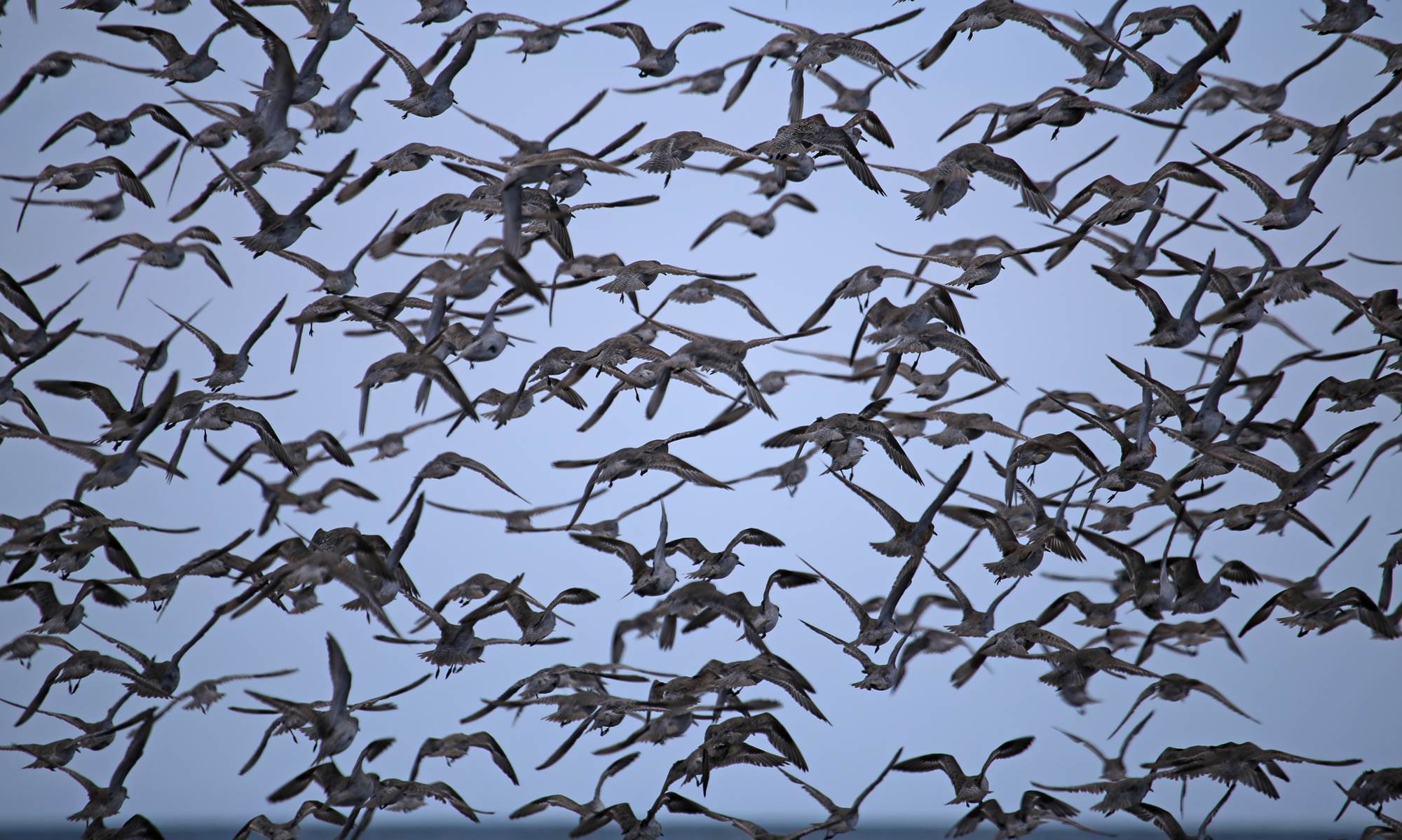 16/09/2022
National Biodiversity Action Plan (NBAP) - public consultation.
Minister of State for Heritage and Electoral Reform, Malcolm Noonan, has launched a public consultation for the fourth National Biodiversity Action Plan (NBAP). Members of the public are encouraged to submit their views to the consultation at www.gov.ie/biodiversityplan before 9 November. The consultation is run by the National Parks and Wildlife Service (NPWS), a division of the Department of Housing, Local Government and Heritage and follows from a period of engagement with stakeholder groups, including government departments, agencies, businesses, and representatives of the Biodiversity Forum. The Louth nature Trust will be making a submission and would welcome comments from anyone in County Louth with any specific concerns - please email bmartin@regintel.com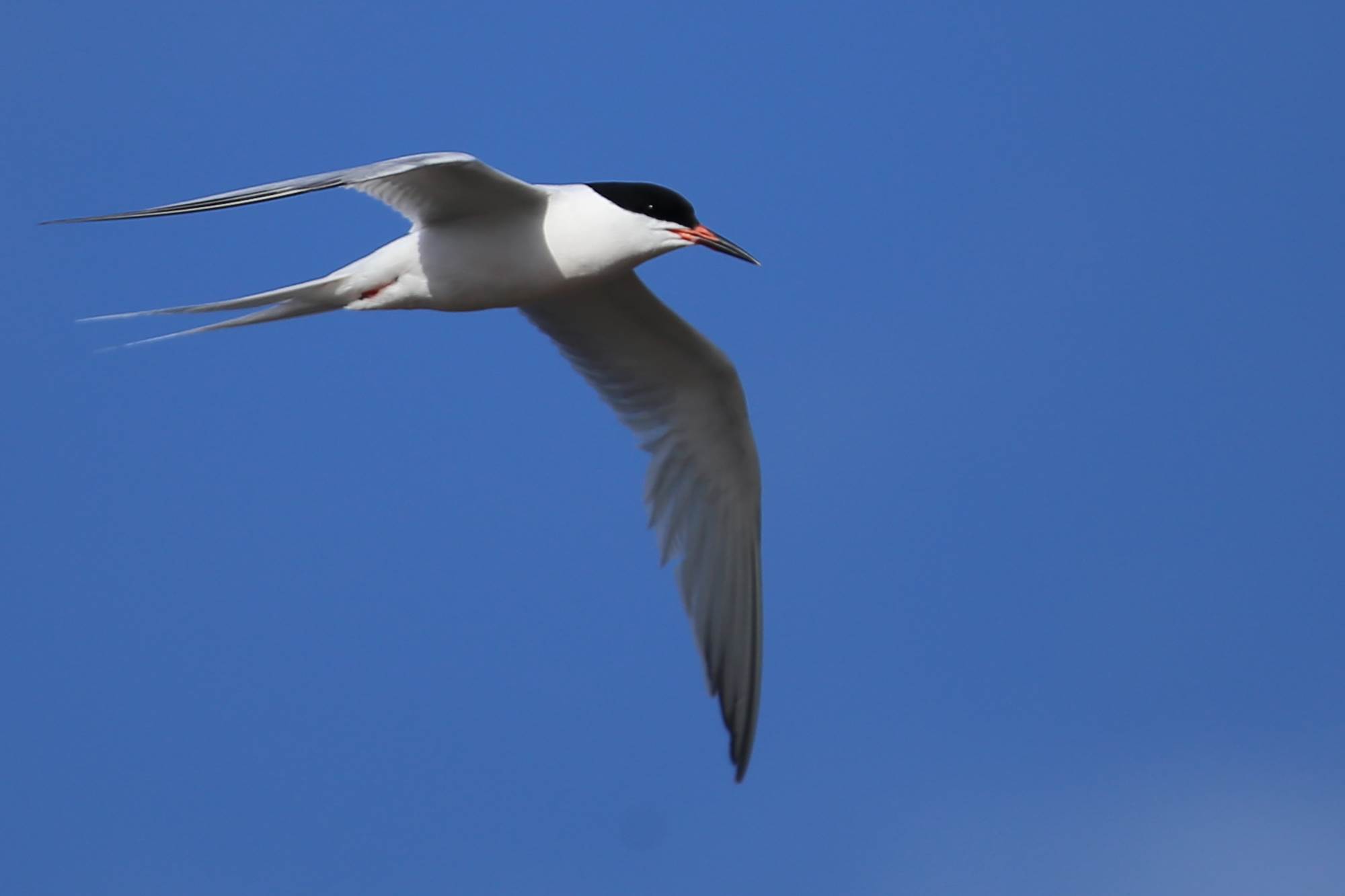 30/08/2022
Nest Boxes a proven success on Roakabill
Fifteen years of comparative data has proven the success of nest boxes for roseate terns on Rockabill Island, visible from the beach at Baltray on most days. Key points from the study: - The provision of artificial nest structures is used in the conservation of a broad range of bird groups including raptors, owls, ducks, passerines and seabirds, with varying degrees of success. - Artificial nestboxes have been provided to increase the density and breeding success of Roseate Tern pairs at colonies in north-west Europe and the eastern seaboard of the USA and Canada, but their effect on breeding productivity has never been comprehensively quantified. Using 15 years of monitoring data, based on daily nest monitoring visits, we carried out a comparative analysis of the breeding performance of Roseate Tern pairs utilizing artificial nestboxes with those in open nests, on Rockabill Island (Ireland), to evaluate the effectiveness of nestbox installation as a conservation measure. - Nestboxes were used ahead of open sites early in the season, likely by the experienced breeding pairs. Hatching success and fledging success were higher for pairs in nestboxes compared with those in open nest sites. Earlier clutches were more successful than later ones, independent of the effects of nest site type. - The results of this study show definitively that Roseate Terns nesting in nestboxes perform better than those using open nest sites at their largest European colony and that nestboxes are chosen ahead of other sites, likely by the experienced breeding pairs. We recommend the continued and expanded use of nestboxes to help maximize the densities and breeding performance of the Roseate Tern. The full article is available here: https://besjournals.onlinelibrary.wiley.com/doi/10.1002/2688-8319.12171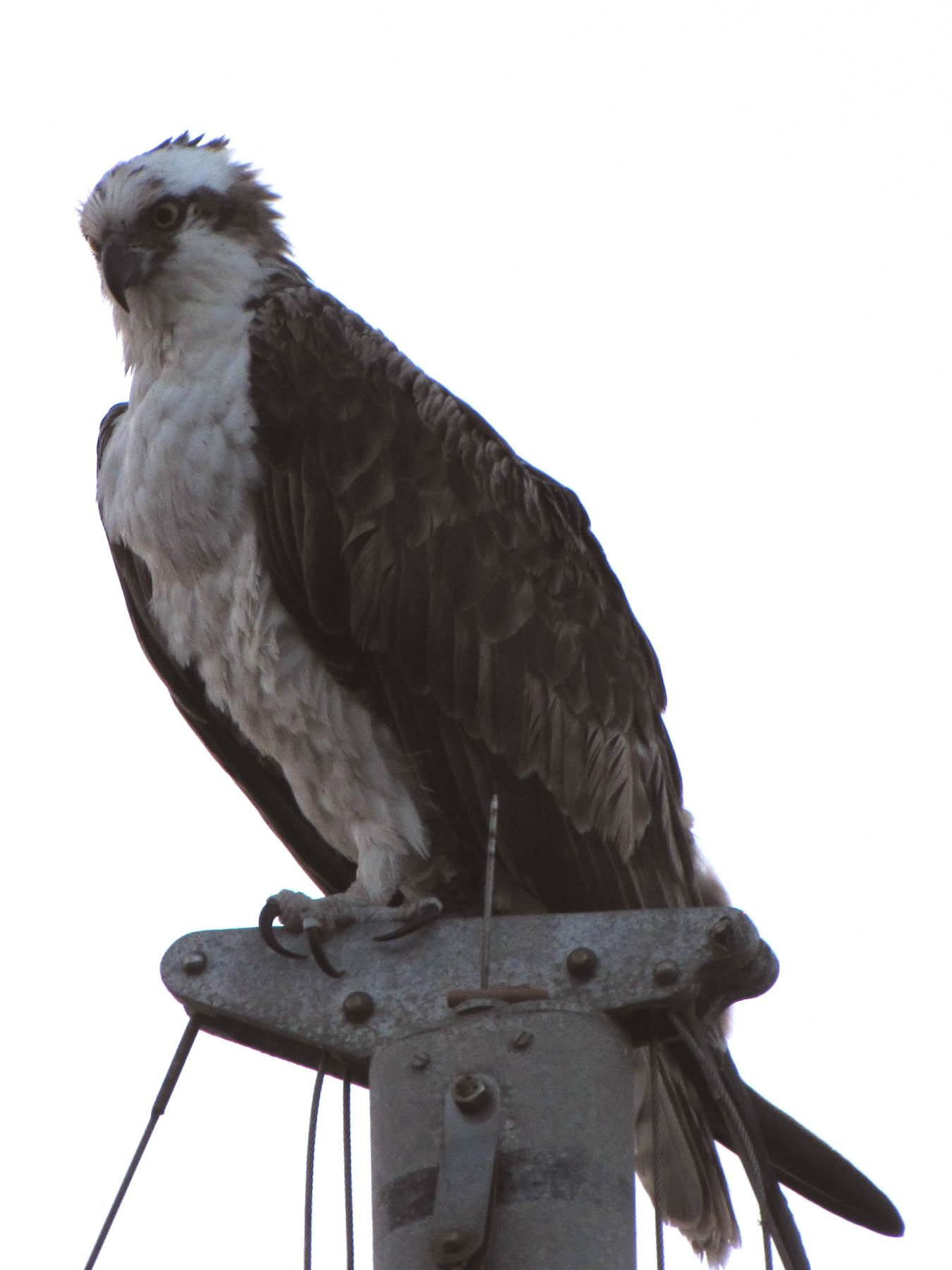 26/08/2022
Ospreys in Dundalk Bay
Two ospreys have been simultaneously observed in Dundalk bay by local birdwatchers, one at Rockmarshal, near Lordship, and the other at Seabank, near Castlebellingham (http://www.irishbirding.com/birds/web/Display/sighting/158280/Osprey.html). Ospreys are sea eagles that specialise in hunting for fish, which they grab out of the water mid flight. Ospreys have been reintroduced into Scotland, and more recently to Cumbria in Britain; the local branch of Birdwatch Ireland is studying a way to set up nesting platforms around Dundalk Bay and environs to see if they will nest. Hitherto ospreys were a common breeding bird, in Ireland until they were wiped out probably from habitat loss and persecution. The presence of two birds together strengthens the argument for reintroduction.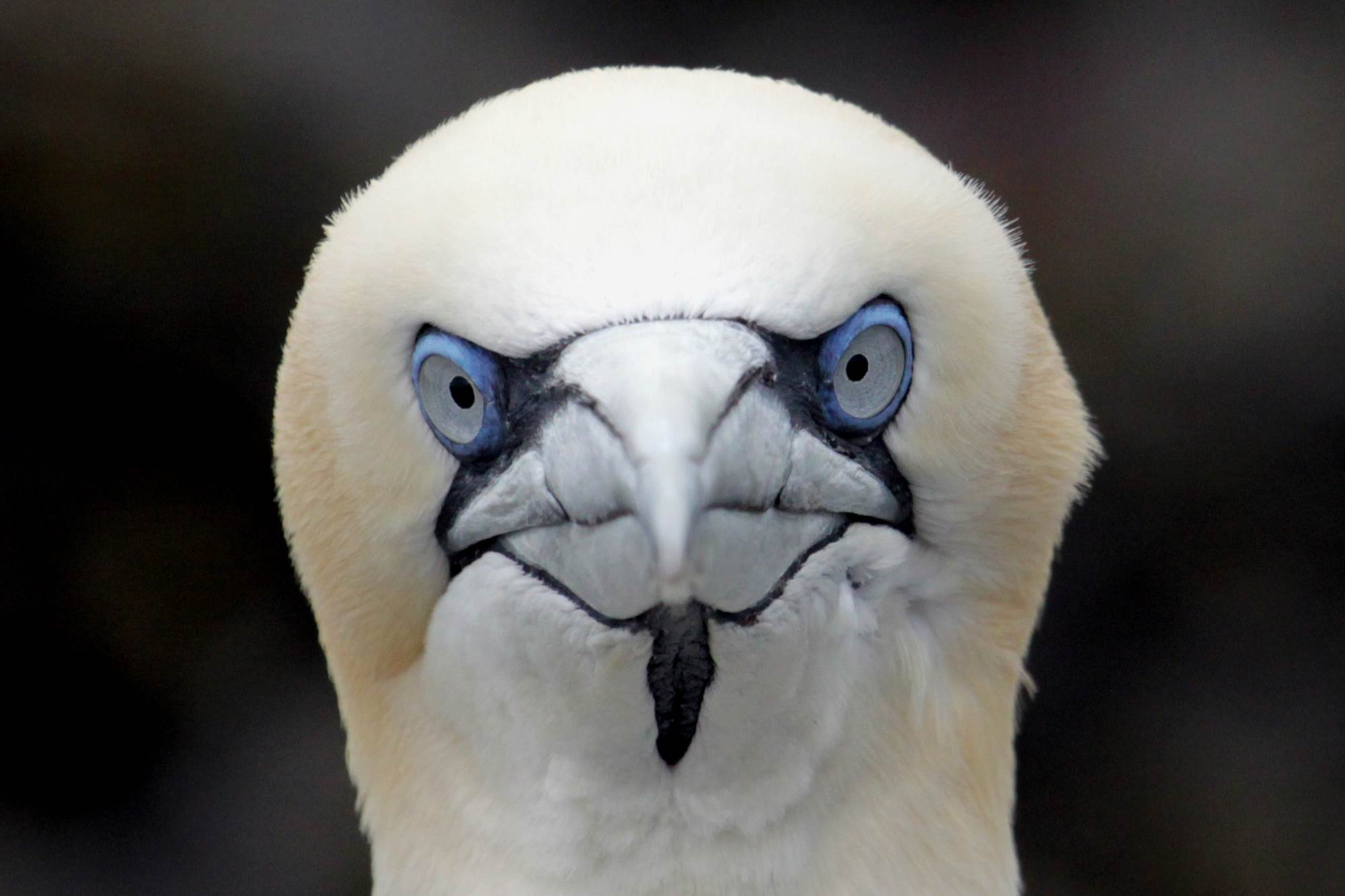 29/07/2022
Avian Flu Update
About 25% of Europe's breeding seabirds spend occur on the British and Irish coastlines. Normally theyese hyuge colonies, often exceeding 10,000 birds, smell of bird poo. "Instead of the smell of guano, it's the smell of death," says Gwen Potter, a National Trust countryside manager working on the Farne Islands, off the coast of Northumberland. "It's completely horrendous." The highly pathogenic avian influenza, H5N1 – also known as bird flu – is sweeping through bird colonies, especially species which breed in close proximity, such as guillemots, gannets and kittiwakes. For esample the Farne islands, home to 200,000 seabirds, including Arctic terns, Atlantic puffins, guillemots, kittiwakes and razorbills have been devestated. Typical symptoms will have birds will sit on the ground, unable to move, twisting into unnatural positions, before dying. It is happening with chicks, too, still gently trying to flap as they die. "It sweeps through, takes everything in its path. It doesn't seem to spare anything, really … We've collected thousands of dead birds, and that's the tip of the iceberg. It's just the scale of it which is hard to grasp," she says. Early observations show that nesting density is a key factor in how quickly the virus is transmitted. Guillemots nest quite densely, and kittiwakes are often next to them, which makes them vulnerable, although there is more space between them. Terns also nest densely and already 25% of the 350 sandwich terns on the Farne Islands are thought to have died, according to Potter. Some seabird chicks jump into the sea prematurely if their parents have died, while others starve in the nest. Fortunately we have had no sign of this at Baltray this year, and fingers crossed, we are probably through, with almost all birds now fledged and mobile. If you see a dead or distressed wild bird, please report it to the Department of Agriculture, Fisheries and the Marine at https://aviancheck.apps.rhos.agriculture.gov.ie/report. Do not handle sick or dead birds.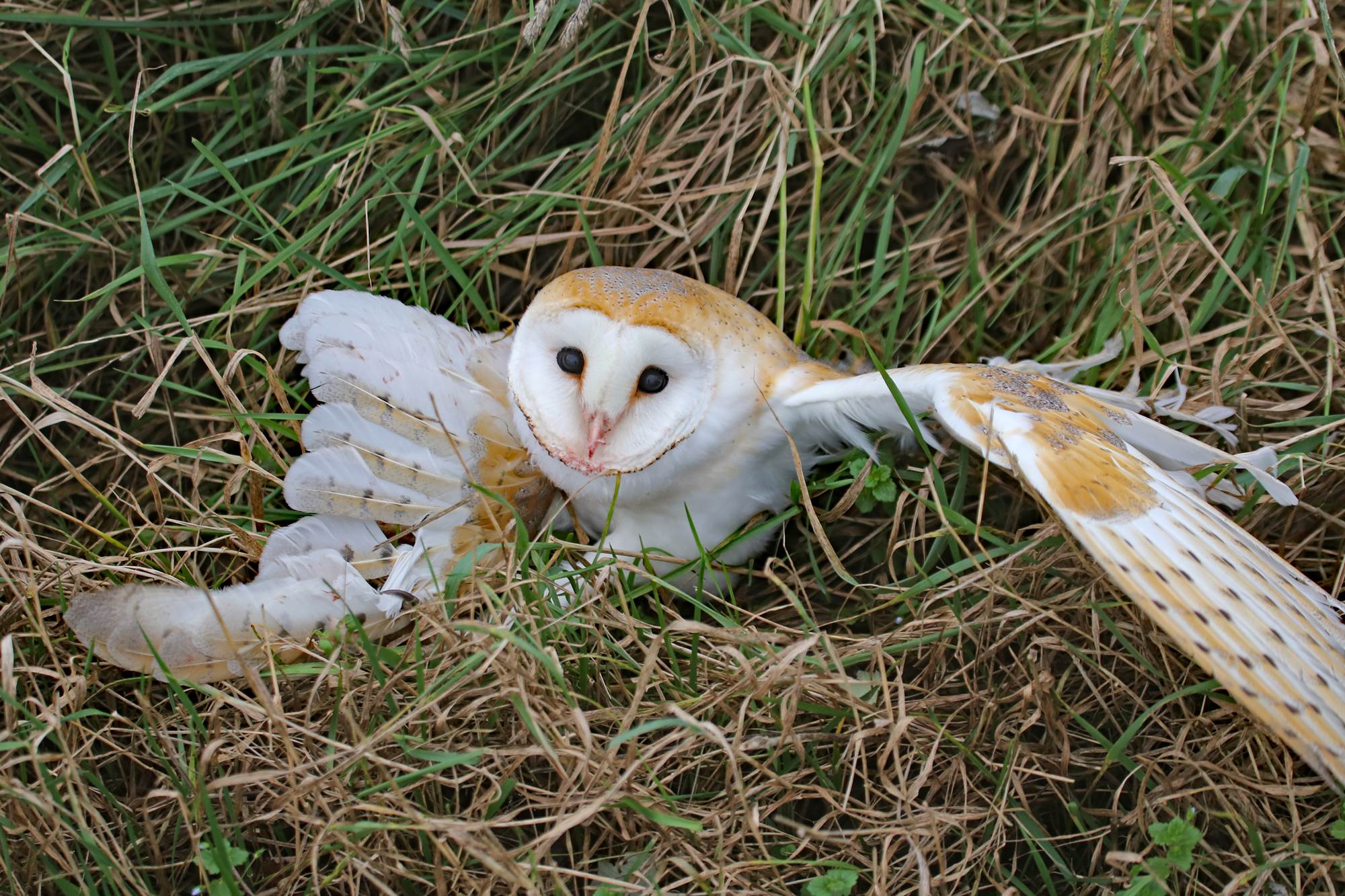 06/07/2022
WRI Wildlife Hospital Appeal
The WRI Animal Hospital, Ireland's first dedicated Wildlife Hospital, which has helped 2,500 injured animals since opening, had to close its doors to patients last year because they had to find a new home. Currently they have relocated to Mornington, County Meath, and are in the process of applying for planning permission. Their web site is here: https://www.wriwildlifehospital.ie/ there are various ways to show your support for this valuable project for Irish wildlife. Breffni
04/07/2022
Bird flu alert
There has been a major outbreak of bird flu which started in autumn last year but is now continuing into the summer, affecting tens of thousands of birds in the UK: https://www.rspb.org.uk/birds-and-wildlife/advice/how-you-can-help-birds/disease-and-garden-wildlife/avian-influenza-updates/. Bird flu is caused by the same firus as causes human influenza, however the current vrsion, H5N8, is unlikely to pas to people, unlike the last major outbreak of H5N1 in 2008, which transmitted topeople. If you encounter birds obviously sick birds please report to the nearest vet, to the local county council and to the department of agriculture: https://aviancheck.apps.rhos.agriculture.gov.ie/report Happily we have seen no sign of this at Baltray so far, or elsewhere in county Louth -fingers crossed!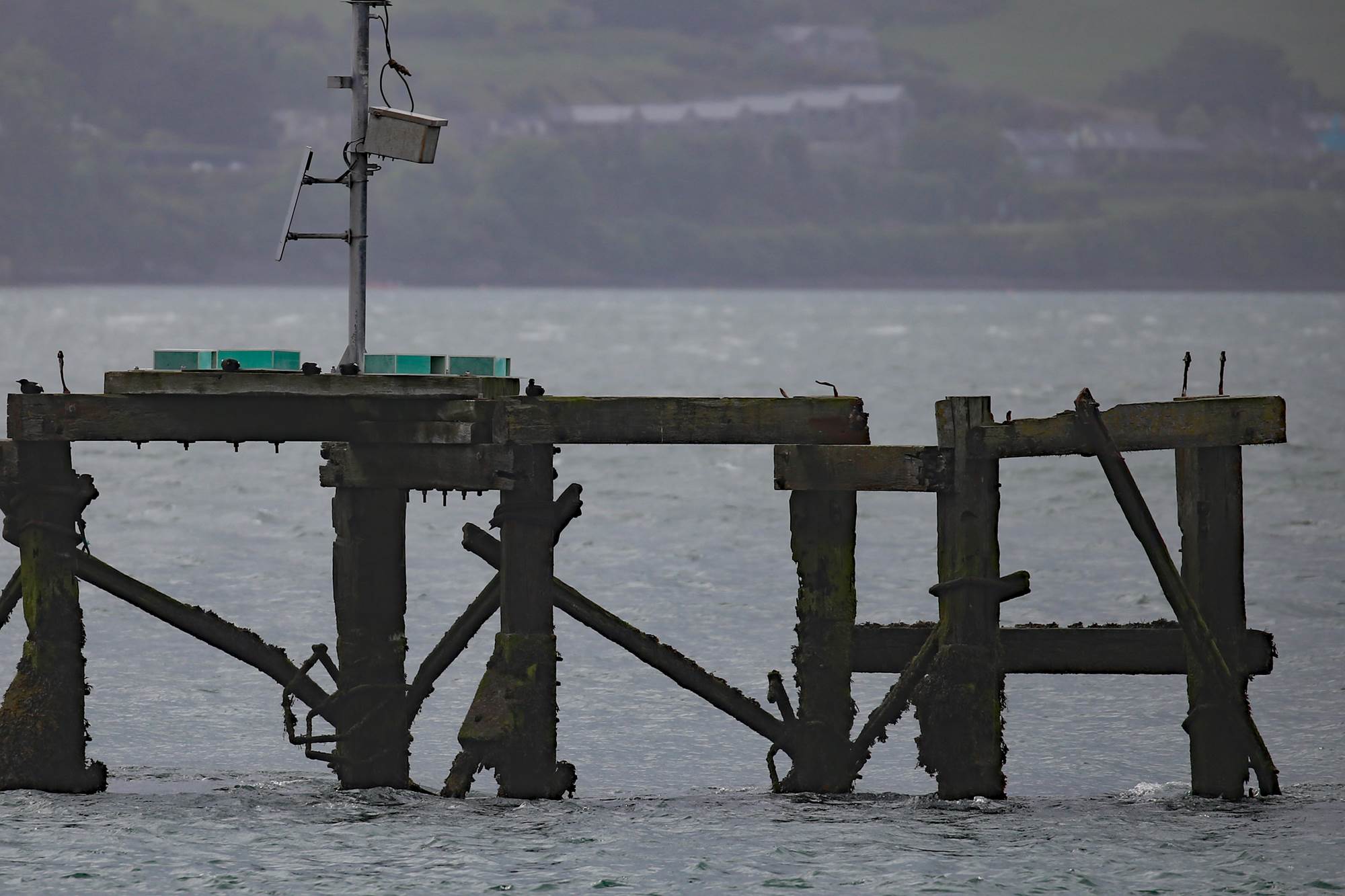 02/06/2022