Events
15/11/2022
Cavan Monaghan Science Festival
A number of Cavan Monaghan Science Festival water-themed webinars that are currently available to view for a limited time only. These cover topics such as invasive species & native woodlands and are available to watch back until Sunday 20th November when the festival concludes. Links for watching the sessions back can be found below.
link to register for our final water-themed webinar taking place this evening, 7pm Tuesday 15th November, exploring alternative solutions to mitigating flood risk in our river catchments can be also found below.
Invasive Alien Species by the Waterside [Recording]
Watch recording here: https://www.crowdcast.io/e/invasive
Ancient Woodlands & Water [Recording]
Watch recording here: https://www.crowdcast.io/e/woodlands
This presentation will introduce the concept of 'Natural Flood Management' with Dr. Mary Bourke from Trinity College Dublin, explore some of the ways we can manage flood risk more sensitively across our river catchments and examine how the Inishowen Rivers Trust have been implementing measures on the ground in Co. Donegal with Trish Murphy of Inishowen Rivers Trust.
When: 7.00pm Tuesday 15th November
Where: Online - Crowdcast
More information & registration: https://www.crowdcast.io/e/naturalflood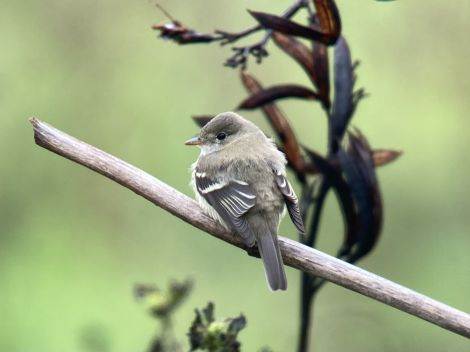 08/11/2022
Finding the One - 7:30 Tuesday 8th November - Spirit Store
This is an illustrated talk by Peter Phillips about finding those spectacular rarities, mostly found on Irelands west coast following major Atlantic weather events. Peter was lucky enough to connect with a few of these trans Atlantic vagrants over the autumn and will tell the story of how.
Entry is free and all are welcome!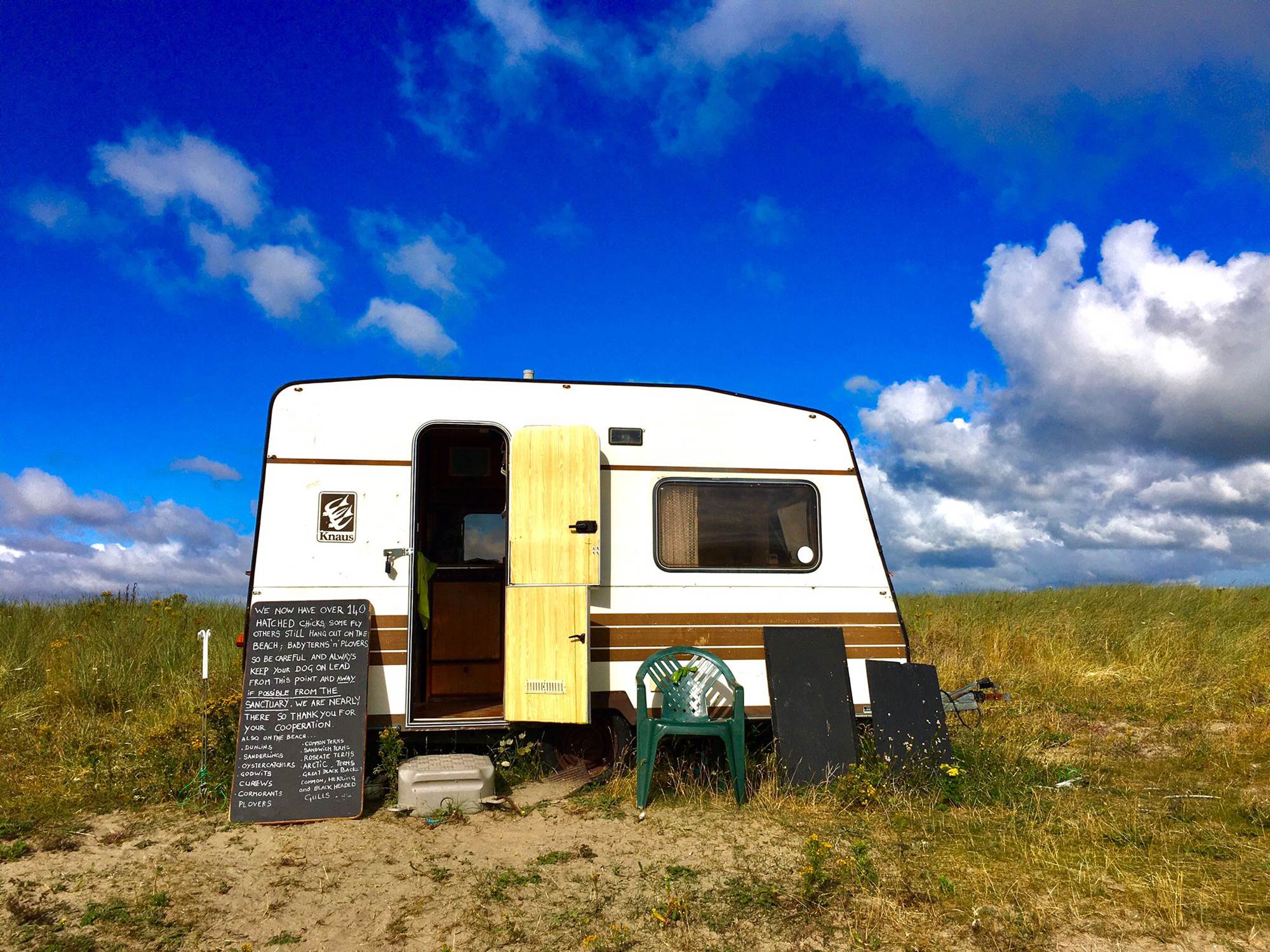 11/10/2022
Little terns Baltray 2022 - Franck Ar Moenner
Franck will give an illustrated talk on the little tern season at Baltray in 2022 this evening Tuesday 11th October 2022 in the Spirit Store, Dundalk Docks, at 7:30pm. Franck, who hails from Brittany in France, did a fantastic job on the site at Baltray with over 100 birds fledged (he will present the final numbers during the talk). Franck is an entertaining speaker with loads of anecdotes from his work on similar projects in France in the past.
Entry is free and all are welcome!
Breffni
22/09/2022
Coastwatch Autumn Shore Survey - Thursday 22nd Sept 2022 2 til 9 pm
Join us: Learn, Survey or Dive: Discover and Share Lough Information Coastwatch, Louth County Council and Dundalk Sub Aqua Search and Rescue The day is divided into several sessions. If you would like to join one or more contact : survey@coastwatch.org or phone Karin 00353 86 8111 684 or Bernie 00 353 083146 8064 A group of Coastwatch core team and Regional coordinators from Donegal down to Cork with different expertise will be visiting Carlingford lough and hoping to meet local Coastwatchers and new volunteers to survey parts of Carlingford Lough (N&S) by foot and kayak with us. There will also be fieldwork with a top dive ecologist on feature surveying and mapping in a dive session organised by Dundalk Sub aqua Search and Rescue Dive club. After the fieldwork there will be public session in the Four Season Hotel from 7 til 9 pm with presentations and discussions. Please see full programme below: START 2 pm Greenore shore with Dive Club. END by 9 pm in 4 Seasons Hotel Carlingford. If arriving earlier, Brendan Mc Sherry has kindly organised the Greenore Co-op cafe as meeting point. Tea/coffee waiting for you. PROGRAM: 2.00 pm Meet at Greenore dive site beach (see map) and join one of 3 groups: I - Intertidal Coastwatch surveyors by foot K – Kayakers nip around inaccessible areas, may land to survey accessible spots. (NB If it suits NI surveyors to join us after their survey, let us know what area you are surveying and aim to catch the 5 pm ferry to Greenore to be welcomed then). D – Divers focus on feature surveying, mapping, photographing and later linking sublittoral to swept up litter and nature. 2.20 pm Groups I and K: Joint briefing to plan where to go and how (by foot and kayak). Prioritise seagrass and other biodiversity rich areas which local Coastwatchers and divers know. New surveyors are matched with old hands. Take survey packs and safety briefing. Group D: Briefing for dive survey and mapping equipment and techniques, then out by boat 2.45 pm All depart to their survey locations (NB ferry from Greenore departs 3pm sharp for NI. ) 3.00 pm onward Foot, Kayak and Dive survey. (If weather does not allow a dive, then either survey by foot with group I, or make survey equipment and discuss techniques). 6.00 pm light Buffet in the Four Season Hotel Carlingford for organisers and guests. 6.45 pm Public session Registration and tea/coffee 7.00 pm Welcome Brendan Mc Sherry Heritage Officer Louth Coco and Karin Dubsky Coastwatch 7.10 pm 'Dive citizen science' Keynote Address Alex McMaster, journalist and dive ecologist, including seagrass work in Greece. 7.50 pm Some Coastwatch findings of the Day – different surveyors and divers 2 min each N and S 8. 20 pm More surveying and future cooperation around Carlingford as X border lough with David Clarke, Fishery Inspector, Lough Agency. 9.00 pm END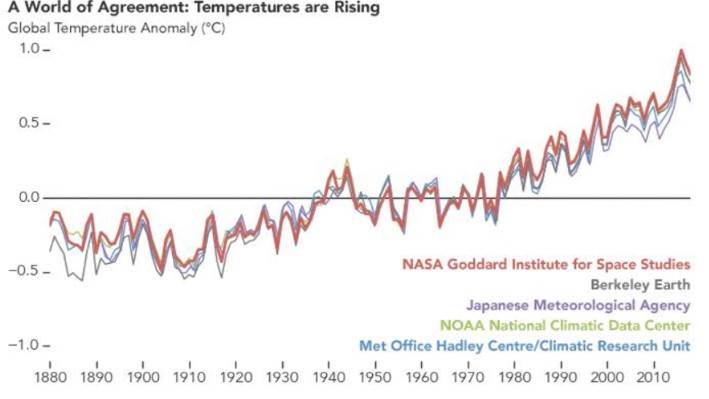 12/09/2022
Birds in an Age of Extinction - illustrated talk by Breffni Martin
This talk will outline the current state of the ongoing global extinction event that started a few centuries ago, and the likely outcomes over the next few decades. Bird flu has had a devastating impact on seabirds over the last two years, and may well play a big extinction role, as it has done in the past. Talk will start at 7:30pm in the Spirit Store, Dundalk Docks and last no more than one hour.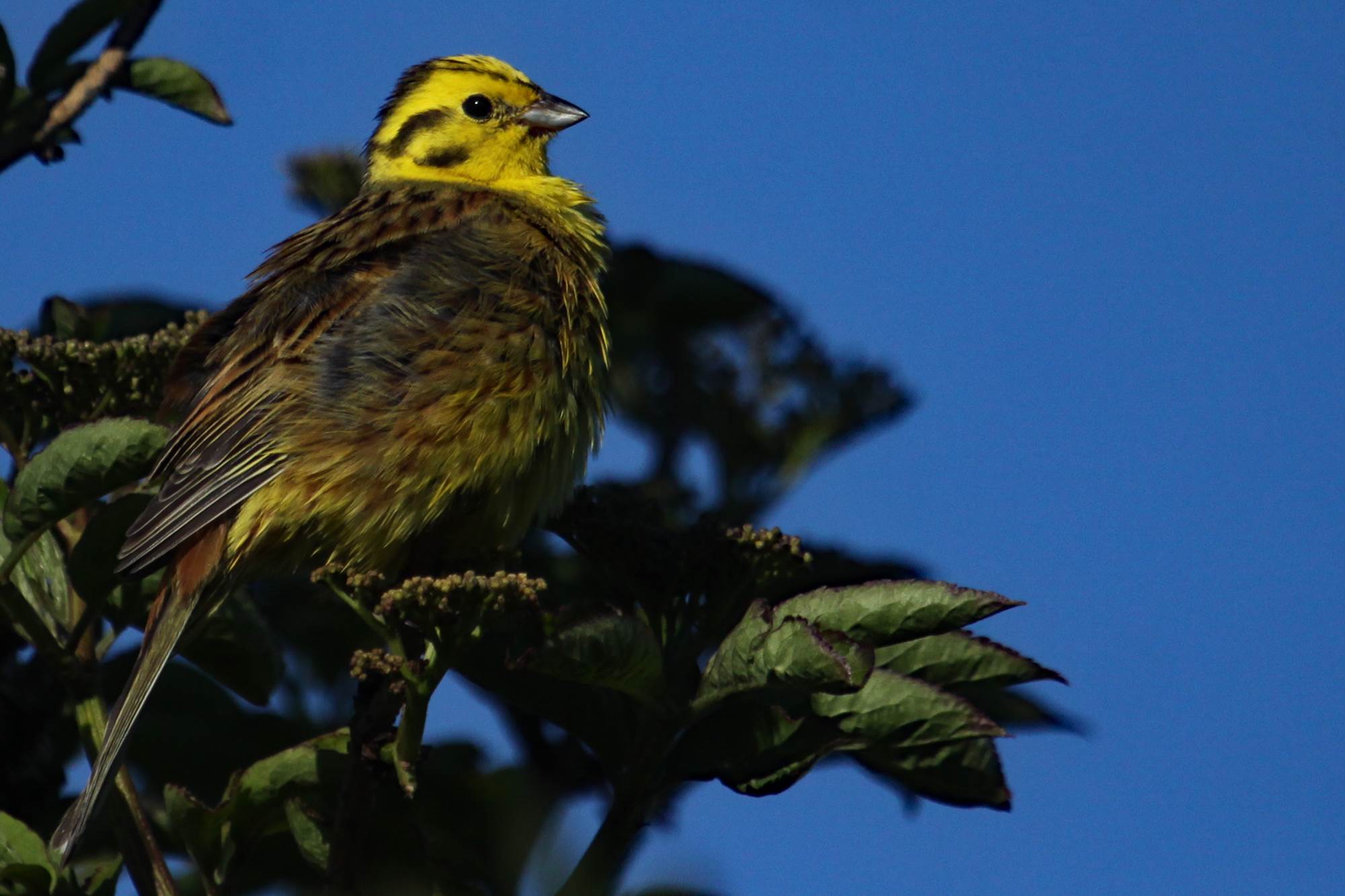 26/08/2022
Teagasc Hedgerow Week 2022
Friday 26 August – Friday2 September 2022 Teagasc Hedgerow Week 2022 will focus on Best Practice Hedge Cutting with a series of public and virtual events. It will take place from Friday 26 August – Friday 2 September, in time with the opening of the hedge cutting season on 1 September. Programme of Events: • Friday 26 August: Signpost webinar 9.30 – 10.30 am: Launch of Teagasc Hedgerow Week 2022 and Best Practice Hedge Cutting – Catherine Keena Teagasc Countryside Management Specialist. Register at https://www.teagasc.ie/corporate-events/sustainable-agriculture-webinars/ • Saturday 27 August: Hedgerow Week stand at the Iverk Show, Piltown, Co. Kilkenny • Monday 29 August: Announcement of the winner of the New Farm Hedge competition sponsored by Maiztec with a prize of a roll of compostable film • Tuesday 30 August at 10am: Hedgerow Management at Johnstown Castle Open Day - Technologies for farms of the future • Wednesday 31 August at 11am: Hedgerows of Kilkenny City – Nore Vision Walk and Talk. Meeting Point Bishops Meadow Swimming Point • Thursday 1 September at 11am: Best Practice Hedge Cutting with contractors in Gurteen Agricultural College, Ballingarry, Roscrea. Co. Tipperary. E53 TP93  3 Live demonstrations: 1. Coppicing upside –down toilet-brush hedges 2. Retaining thorn saplings in a Topped hedge when hedge cutting 3. Using compostable film to develop a dense base on new hedges • Friday 2 September: Signpost webinar 9.30 – 10.30 am. Hedgerows and hedgerow networks biodiversity Dr. Françoise Burel, CNRS, Université de Rennes, France. Register at https://www.teagasc.ie/corporate-events/sustainable-agriculture-webinars/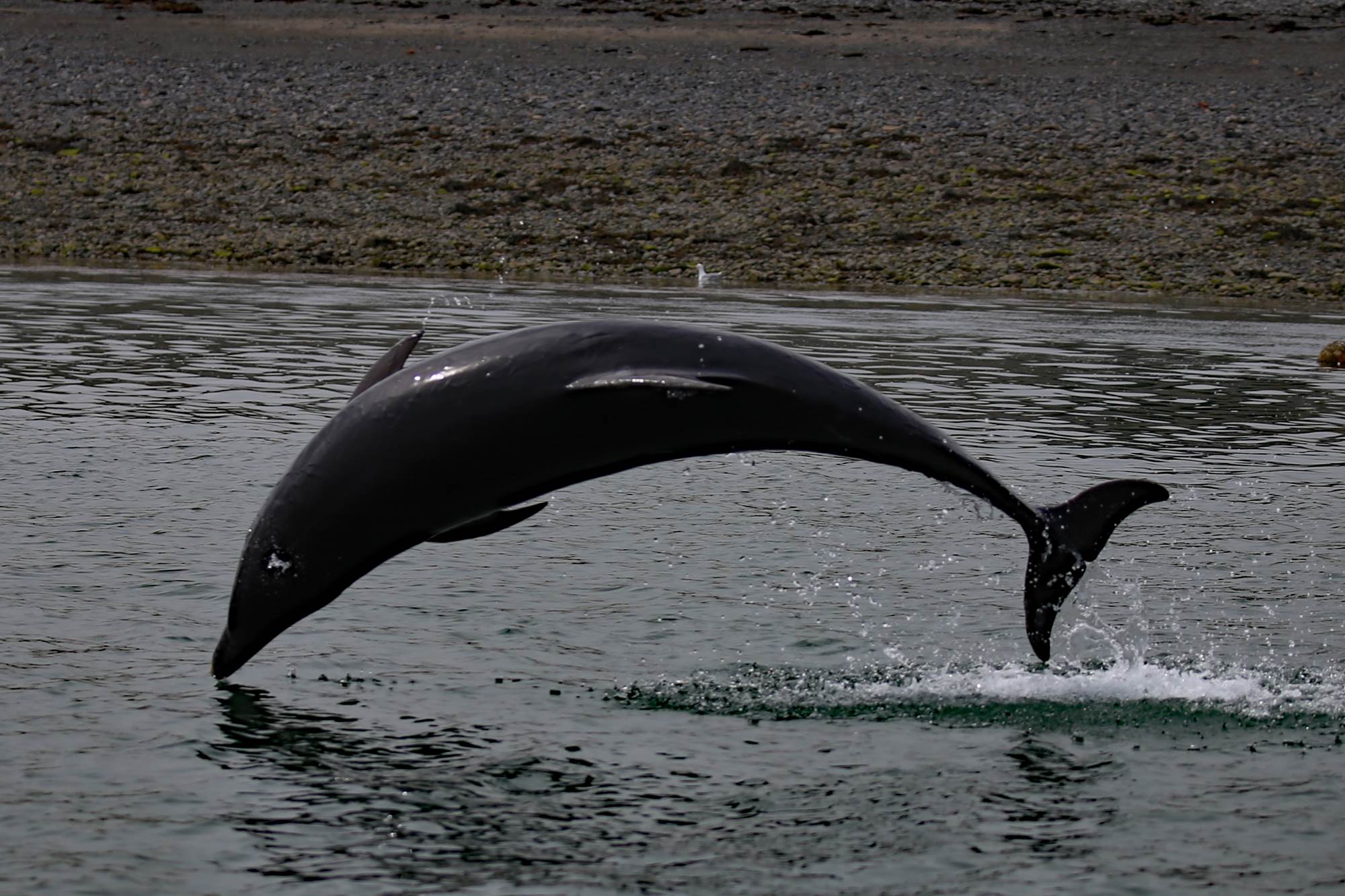 19/08/2022
Whale Watch Ireland 2022, Clogher Head
20 August, 2pm - 4pm Irish Whale and Dolphin Group Clogherhead, meeting at Port Oriel Upper Car park 53.797510, -6.221272 Co. Louth The Irish Whale and Dolphin Group and the Louth Nature Trust invite you to Whale Watch Ireland 2022 on Saturday, 20th August 2022, between 2:00-4:00 PM. This annual event comprises free and guided whale watches at local headlands or vantage points, as part of All-Ireland whale watch day. These simultaneous land-based watches at 18 locations around the Irish coast provide IWDG researchers with a unique overview of whale and dolphin activity on the day; and as Citizen Scientists you can play your part. While there are no guarantees of sightings, given reasonable weather, you have a good chance of seeing some of the varied marine species that can be viewed locally. You should dress appropriately for the weather conditions on the day. Please note, there are no boats involved and no bookings necessary. There may be a short elevated walk from the meeting point to your watch site, so sensible footwear is recommended. You should bring binoculars, your sense of humour and refreshments, but leave your pets at home. This event is suitable for all ages and is aimed at everyone from the novice wildlife enthusiast to more experienced naturalist with an interest in biological recording. In the event of unsuitable weather, your watch leader may decide to cancel your local event. So, if in doubt, please check in with your watch leader using the contact details provided 24-48 hours before the event. Further details or updates on www.iwdg.ie.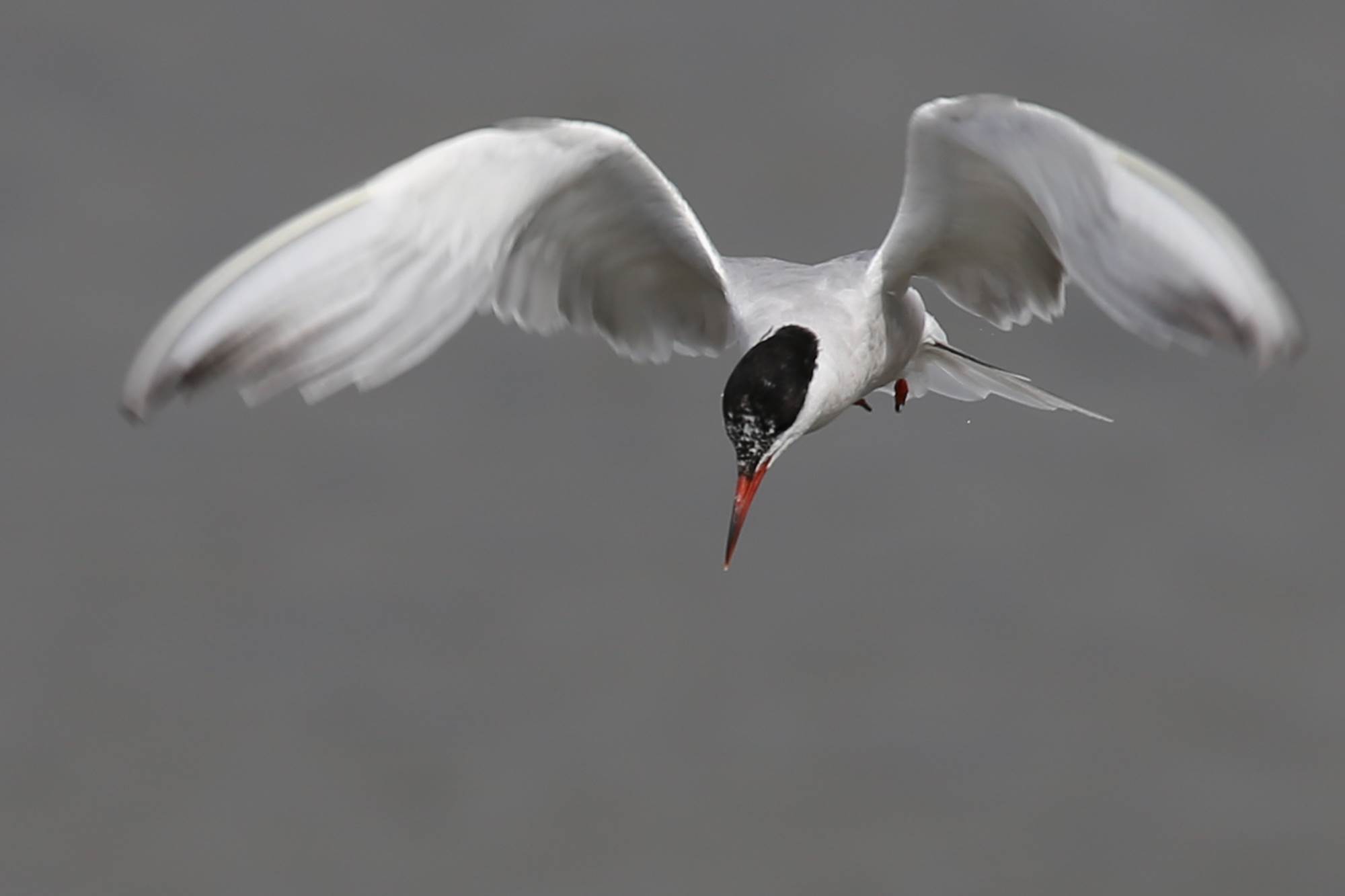 19/08/2022
Seabirds at the Navvy bank
20 August, 5pm - 6pm Breffni Martin Soldiers Point Point road Dundalk A91 K8Y0 Co. Louth A walk along the Navvy Bank in Dundalk. Meet at Soldiers Point at 5pm. Bring binoculars if you have them. Event Type A guided or specialist tour Suitable for families Free Fully wheelchair accessible Further Information 0879145363 bmartin@regintel.com